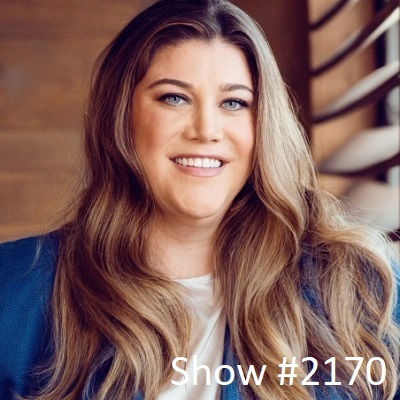 14 Feb

February 14, 2023 – Spirits Entrepreneur Steven Grasse and Female Investor Kelly Ann Winget



Steven Grasse – Founder of Tamworth Distilling and Quaker City Mercantile and Author of Brand Mysticism: Cultivate Creativity and Intoxicate Your Audience
Don't assume that your audience is stupid. The way to create brands
that really stick is to create brands that could be become a cult. The
reason they connect is that they are very intricate and deep.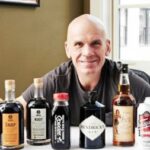 Steven Grasse is the founder of Quaker City Mercantile and the creator of Hendrick's Gin, Sailor Jerry Rum, Art in the Age Spirits, and Tamworth Distilling, among many others. He has also helped revive legacy brands such as Narragansett, Miller High Life, Guinness, and Pilsner Urquell. His previous books include The Evil Empire: 101 Ways That England Ruined the World, Colonial Spirits: A Toast to Our Drunken History, and The Cocktail Workshop: An Essential Guide to Classic Drinks and How to Make Them Your Own. He lives in Philadelphia and New Hampshire with his family.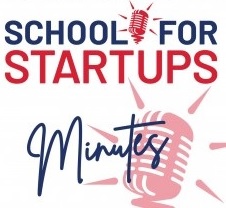 SFS Minute 115: Valentine's Love Advice




Kelly Ann Winget – CEO of Alternative Wealth Partners
While it is nice to do good things for the planet and the people,
it is also nice to invest for profit. We are combining the skill sets
of people who know how to build communities and the skill sets
of pulling profits out of anywhere!
Kelly Ann Winget is the 30-something-year-old CEO and founder of Dallas-based private equity firm, Alternative Wealth Partners, who has raised almost 20 million dollars in her first fund in less than 12 months. with some dividends hitting investors' accounts in less than 30 days from when they invested. Kelly Ann has over a decade of experience in alternative investment, sourcing creative capital for startups, oil & gas companies, manufacturing ventures, real estate, and several other emerging markets. Additionally, Kelly Ann charges no upfront or additional management fees–all costs associated with running the fund come out of her 20% GP split. Breaking through glass ceilings in the financial sector is not her only challenge. Being a young gay female in a predominately older male-dominated space has also had its challenges. However, those struggles have created a strong foundation within her, helping her guide other women into financial freedom. Every day she works to redirect the financial narrative about women towards one of full possibility, plausibility, and excitement. Not only is she a spark but also the kindling, firing up other women to likewise pursue their own financial independence and sovereignty. Kelly Ann has been strongly championing women in various pursuits in 2022. Such as being actively involved with and an investor for Ellevest, the #1 investing platform for women by women. A pinnacle sponsor at the REBNY event: New York Forever: A Celebration of Our City, where she represented women as investors in the real estate space. She created and hosted a FemCoin event for the Women of Crypto at the Consensus 2022 festival in Austin, Texas. And she recently launched Fashion Full Circle, LLC with co-founder Sterling Woerner. This Texas-based company aims to create opportunities for women to step into their power and lead change in their communities.