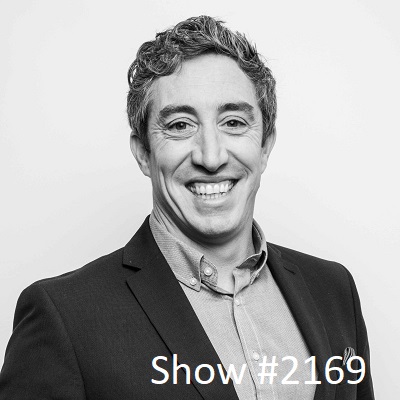 13 Feb

February 13, 2023 – European e-Commerce Andy Hooper and Building Trust Scott Baradell



Andy Hooper – CEO of Global E-commerce Experts Ltd.
Global e-Commerce Experts successfully expands ecommerce
brands into Europe. We are a one stop shop that can do all of
the logistics, all of the compliance and all of your online distribution.
Andy Hooper is the CEO of Global E-Commerce Experts and has been successfully expanding businesses into new markets for over 15 years. As an accomplished specialist in eCommerce, Andy now works with
companies around the world providing comprehensive gateways and solutions to new markets, especially US-based organizations transitioning into the EU. Starting from the ground up, Andy has carved out a niche inspired by his own experience and success of growing an organization's profits through e-commerce. With an infectious energy for success, Andy leads a team of professionals in all aspects of e-commerce. With fulfilment canters in the UK & EU, the Global E-Commerce team provide hassle-free end to end solutions that have helped 1000's of sellers capitalize on the multi-billion dollar UK & EU markets. When not working, Andy can often be found enjoying sailing, cycling, and kayaking with his friends and family on England's south coast.





Scott Baradell – CEO of Idea Grove and Author of Trust Signals: Brand Building in a Post-Truth World
If you go into a business that has your values and that you can
believe in, you will naturally gain trust because you will be
able to be yourself.
Scott Baradell is author of the new book "Trust Signals: Brand Building in a Post-Truth World," which aims to redefine the practice of PR and offer trust-building tools for businesses of all sizes. He is a writer and entrepreneur who grew his PR agency, Idea Grove, with business generated by its popular blog. Idea Grove is one of the top twenty-five tech PR agencies in the United States, a three-time Inc. 5000 company, and an Inc. Best Workplace in 2021 and 2022. In 2020, Scott started a second blog, Trust Signals, to provide news, analysis, and practical advice on what it takes to build trust with customers and the public in today's post-truth world. The blog inspired and culminates in the book. Before Idea Grove, Scott was the chief communications officer for two billion- dollar companies, the co-founder and CMO of a venture-backed startup, and an award-winning journalist. He lives in Dallas, Texas, with his wife, Maria, and children Juliet, Benjamin, Jack, Christopher, and Maggie.