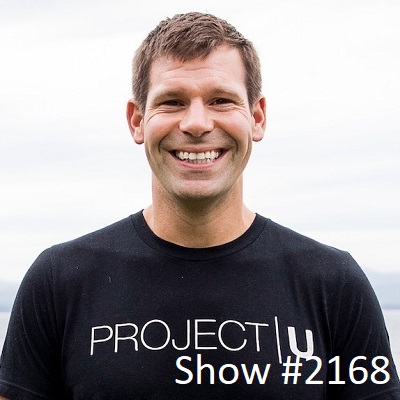 10 Feb

February 10, 2023 – Founder & The Force Multiplier Adam Hergenrother and Impact Makers Dan Albaum



Adam Hergenrother – Serial Entrepreneur and Co-Author of The Founder & The Force Multiplier: How Entrepreneurs and Executive Assistants Achieve More Together
You must recognize the importance of having a high-level
executive assistant or chief of staff by your side.
Adam Hergenrother is the Founder and CEO of Adam Hergenrother Companies (AHC), which includes Livian, The Founder & The Force Multiplier, BlackRock Construction, Project | U, KW Vermont, Keller Williams Premier Properties, and Hergenrother Foundation. Adam is also the author of The Founder & The Force Multiplier and the host of the Business Meets Spirituality podcast. Adam is an entrepreneur at heart and has built this thriving organization in less than ten years through his commitment to personal growth through business success. AHC is a powerhouse connector – matching talent with opportunities, the community with resources, clients with realtors, investors with projects, and goals with high-impact content and training. Through models, systems, culture, training, and community, AHC empowers the leaders of today to develop the leaders of tomorrow.



Dan Albaum – Co-founder of Market Impact and Author of The Impact Makers: Voices of Leadership
As a leader, it comes down to moving away from a command-
control mindset to one of an empowering mindset around
removing barriers and lifting others. You do that first and
foremost by building trust and by showing interest.
Dan Albaum is an accomplished marketing leader with experience launching new products and driving world-class results in global technology companies including Verizon Wireless, Cisco and Honeywell as well as in the Consumer Packaged Goods (CPG) and non-profit space. He is passionate about having a servant leader mindset in enabling teams to create more impact by building stronger internal and external customer relationships with a clarity of purpose within collaborative, healthy cultures. A founding co-partner of marketing consultancy Market Impact, he is the host of the weekly podcast series Market Impact Insights, recognized by Forrester as a Top 100 Channel Podcast, sharing leadership best-practices from around the world. Dan resides in Snohomish, Washington with his wife Nikolett and two dogs. In his spare time, Dan enjoys staying fit through workouts and hikes, expanding his perspective through reading and is a passionate follower of college football.