School for Startups Radio Testimonials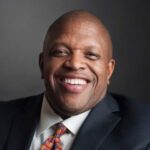 Working with Jim Beach is the best. I've had the pleasure of working with Jim on more than one occasion, and have enjoyed them immensely.  The interview process is organic, thought-provoking and a lot of fun and in that process, he made sure that my story was told.  His willingness to use his platform to help others is noteworthy.   He is a great host and an even better person.
David Cooks
Author of Getting Undressed: From Paralysis to Purpose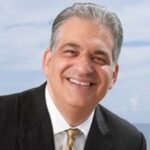 Jim is a fantastic host. Always well-prepared, extremely knowledgeable, and laser-focused on bringing value to his listeners. It's an honor and a pleasure to be a guest on his show.
Bob Burg
Co-author of The Go-Giver and The Go-Giver Influencer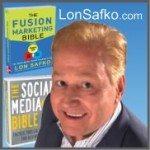 It was such an amazing opportunity to be on Jim Beach's radio show! Here's a guy who really does his homework! He asked questions only my mother would know to ask! Seriously… He really knows how to pull the very best insights from his guests and clearly delivers them to his listeners. I can't wait to be on his show again!
Lon Safko
18 of his inventions and more than 30,000 of his personal records are part of the permanent collection of the Smithsonian
I had such a great time on Jim's show! It was not the usual interview–there was great back and forth, and he kept me on my toes. I am an attorney for artists and entrepreneurs, and he really explored the legal and practical issues that affect startups in an entertaining and provocative way.
Michael Prywes
Attorney and #1 Bestselling Author
www.MichaelPrywes.com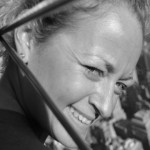 Jim is an excellent show host, who delivers an insightful and entertaining interview. He is always a pleasure and joy to work with!
Natalie Davey
Expert Guest Booker
Interview Connections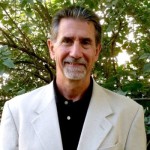 Gold Dust Publicity represents lots of authors. We are always looking for "great radio" for our guests. Great radio starts with a host who cares, prepares thoroughly, understands the topic and treats the guest with respect. More than that, we are looking for shows with a big reach, ideally that cover multiple markets and potentially large audiences. Jim Beach and SFS Radio deliver great radio.
Chuck Monroe
Gold Dust Publicity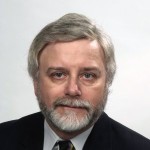 Jim Beach is a talented interviewer performing a great service to the entrepreneurial community. He handles his guests and his topics expertly. My wish for School for Startups Radio is simply that more stations carry the program.
Barry Cohen
Managing Member
AdLab Media Communications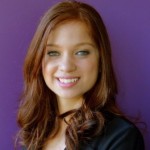 Jim Beach is a pleasure to work with and is very responsive. School for Startups Radio is a great platform.
Aqsa Akhtar
Senior Associate
Stern Strategy Group

I've been working with Jim Beach and School for Startups Radio for years, and it's been a wonderful relationship! Jim is a pro–a great communicator, scheduling guests is simple, and he is always responsive to my pitches–and books most of them! SFSR is heard in some top radio markets-which makes for great exposure and happy clients. I look forward to continue working with Jim!
Steve Becker
SteveBeckerPublicity.com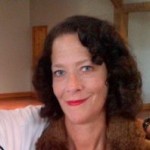 Jim Beach/SFSR are wonderful to work with. I count on Jim to always deliver a thoughtful and engaging interview.

Maggie McMahon
Media Relations Specialist
MultiVu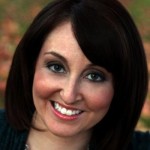 I have been working with Jim and School for Startups for over a year now. I love sending my clients from Best Seller Publishing to him. Our clients are from every kind of business background and when I send them over I know it's going to be great. Our clients always come back saying they had a great time. Thank you Jim!
Ilana Youngheim
Publicist
Best Seller Publishing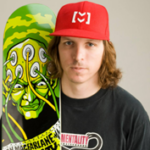 School For Startups is the best entrepreneurial radio show I've heard. Jim Beach is a true expert and asks really thoughtful questions which bring out new insights. After being a guest on the show I became an avid listener.
Dan MacFarlane
President of Mentality Skateboarding Inc. and a Pro Skateboarder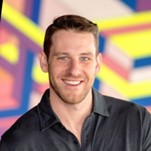 Jim is a fantastic interviewer, both entertaining and substantive. Always engaging, Jim is an experienced host who asks the right questions. He's a joy to work with and guests are always grateful for their time on his show.  
Spencer Bement
Senior Digital Publicist
FinnPartners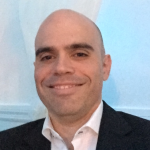 Jim Beach is a pleasure to work with.  As a book publicist, I deal with many different hosts and producers.  Jim stands out as a true professional and a great interviewer. I will certainly continue to pitch my clients to him.
Javier Perez
Page-Turner Publicity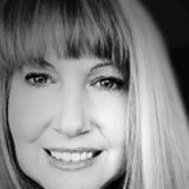 School for Start-Ups Radio offers a great platform for my business author clients to connect with entrepreneurial minded audiences across the United States. Jim Beach is a pleasure to work with and his interviews are always a highlight.
Sarah Wilson
Chief Relationship Officer
Sarah Wilson Business Communications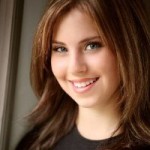 Jim Beach is a pleasure to work with.  He takes the time to thoroughly research his guests, which make his interviews thoughtful and engaging.
Jennifer Rose
Publicist at Finn Partners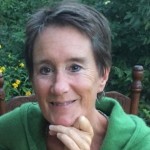 I've worked with Jim off and on for the last two years – and he is always responsive and delightful to deal with.  He is an exceptional human being and a gracious host with a terrific radio show and podcast!
Sue Morton
Director of Client Happiness
InterviewConnections.com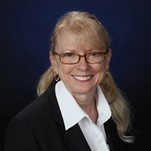 I confess to being more than a little nervous in anticipation of my interview.  However, Jim Beach is the consummate host — considerate, well-prepared, and downright funny. This has been a great way to get publicity for our new book and talk about the Baldrige program — promoting excellence in all sectors in America.  Jim's knowledge about the quality movement beginning with Dr. Deming and extending to the Baldrige National Quality Award was refreshing.  I only wish more stations covered his show.
Kay Kendall
CEO & Principal
www.BaldrigeCoach.com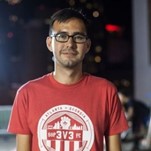 Jim has been awesome to work with. You can tell he took the time to research both our company and the industry we work in. We walked away feeling our story as a startup company was told, but also with the valuable insight he provided. I couldn't recommend doing his show enough.
Christopher Wedge
President and CoFounder
Sons Of Pitches FC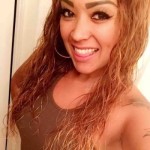 Jim Beach is a go-to radio host for us. Our clients love talking with him and get a great response from his listeners.
Erin Dean
PR Account Executive
Steve Allen Media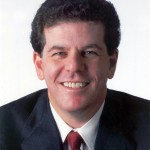 Jim Beach did a great job preparing for the interview with me and asked just the right questions to get the information from me that would most serve his audience.
Jordan Goodman
America's Money Answers Man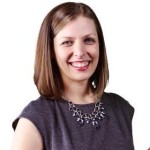 I get interviewed on a lot of podcasts and Jim has easily been the best host! He asks great questions so listeners get some actionable content, while still keeping the interview fun and entertaining. I hope to be a guest again next year!
Jessica Rhodes
Founder
Interview Connections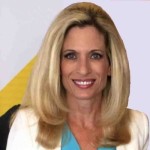 Jim Beach is an excellent interviewer.  His engaging personality made the experience quite enjoyable.  He thoroughly researches his guests' backgrounds and interacts with them in a way that makes them feel an immediate connection.  His experience is impressive and yet, he ensures his guests are the focus of attention.  It was a wonderful experience, and I would welcome an opportunity to work with him again. 
Diane Hamilton, Ph.D.
Speaker, Author, Educator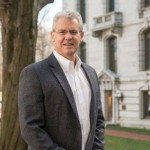 Being a guest on School for Startups Radio with Jim Beach is about as much fun as an author can have outside of a good tavern. Smart, respectful, incisive, and uniquely fluent in the concerns of the entrepreneur, Jim Beach is a master of his craft, and always willing to have some fun along the way.
W. Brad Johnson, PhD
Coauthor of Athena Rising: How and Why Men Should Mentor Women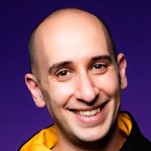 I had a blast on the School for Startups Radio program. Jim asked great questions and obviously cares deeply about seeing entrepreneurs succeed.
Evan Carmichael
Believes in Entrepreneurs and Author of One Word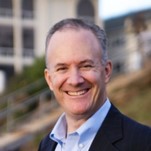 I just finished a radio interview with Jim Beach who is the host of School for Startups Radio. I think it's a fantastic thing what he is doing. He is helping entrepreneurs and startups get out there, figure out how to be successful in the marketplace, and if you haven't listened to this, you need to. I can't recommend it highly enough. 
Henry Evans
Owner of Get Clear Marketing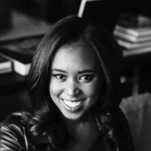 I had a great time hanging out with Jim and talking more about On Second Thought. It was great to share the story with his audience and we had a wonderful conversation that I certainly enjoyed.
Maci Peterson
Co-Founder and CEO of On Second Thought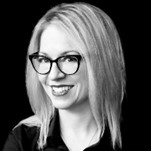 I just finished my interview with Jim on School for Startups. It was definitely a great interview. We had a great conversation, he made me feel very comfortable, asked great questions, and made me look great. It was great promotion for my book. He definitely plugged my book and made sure that I was well received and gave me a great push for all my social media outlets. He was prepared, a pleasure, and I was really glad I did the interview. 
Nicole Ertas
Best-Selling Author of Free Range Brands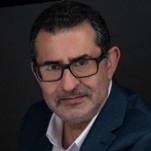 Jim's program is focused at the heart of entrepreneurship … great content about success and failure and sound advice about overcoming challenges… I truly enjoyed being a guest on his show.  Way to go Jim.
Sid Mohasseb
Author of The Caterpillar's Edge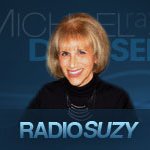 Jim Beach is an engaging, professional radio talk show host who makes all of his radio show guests feel at ease and very comfortable behind the "mic." Jim's show addresses all types of lifestyle issues as well as business and financial topics. I book all of my clients on his show because of the great experience and exposure they receive!
Suzy Greenman
Greenman Media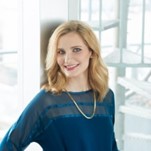 Jim is a sharp man and a fascinating host. He is direct and asks questions that we all want to know the answers to, making it intriguing for both the listener and interviewee. Two thumbs up.
Kirsten Bloomquist
Author of "Powernow: How to Step into Your Most Powerful Mind Instantly"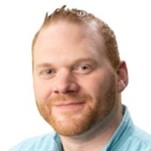 Jim Beach is an incredible and knowledgeable conversationalist and makes his guests feel like rockstars. I greatly appreciated his time and attention in my interview and would highly recommend appearing on his show. You'll be glad you did.
AJ Wilcox
Owner of B2Linked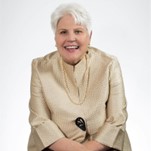 Since my book was published in late 2014, I've had the opportunity to be interviewed on multiple radio shows and podcasts.  While I'm grateful for those opportunities, they all pale in comparison to my experience with Jim Beach.  Not only was he flawlessly prepared but he brought so much humor and lightness to our dry topic; mergers and acquisitions. I had so much fun and was able to convey my messages in clear, concise sound bites.  I'll be able to reference this interview for years to come and hopefully help Jim and his team build his network.
Katharine Halpin
Author, Speaker, Management Consultant
Alignment for Success: Bringing Out the Best in Yourself, Your Teams and Your Company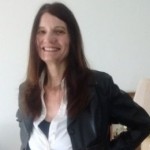 Jim Beach is an outstanding host with years of experience interviewing authors on a range of complex topics. He asks intelligent questions and really engages. I was anxious, because I have very little experience talking my way through a radio interview. He helped guide me through the whole process and made it enjoyable. 
Samme Chittum
Author of The Flight 981 Disaster: Tragedy, Treachery, and the Pursuit of Truth (Air Disasters)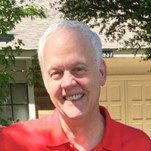 School for Startups Radio is a great platform for entrepreneurs to tell the world about their unique skillset or business endeavor. Jim Beach is a great interviewer who has the innate skill of carefully listening to the guest and then asking a follow-on question that expands and clarifies on remarks made by the guest. I had a great time on the show and recommend it to any entrepreneur with an interesting story to share with Jim's listening audience. Here's to continued success with the show and expansion to many more cities. 
Alan  Beckley, Inventor of the Wonder Wallet
www.alanbeckley.com
First, let me say that Jim is an awesome host and interviewer. He put me at ease and we just really talked. Even when we had a minor technical issue, he kept calm and walked me through the issue AND how he was correcting it. Second, I want to thank Jim for the wonderful experience. Compared to other radio/network interviews this was coordinated with more ease.  I look forward to a "part 2" or "where they are now" opportunity later on.
Sandra Hill
New Horizen Coaching & Professional Growth Advancement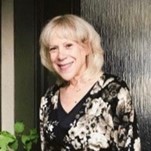 Jim's insightful thoughts about collaboration in companies – made my interview even more fun and thought provoking than I had anticipated. I highly recommend Jim and his radio show for both professionals wanting to share their expertise and listeners wanting to be more attuned to today's vital issues.
Thea Singer Spitzer, Ph.D.
www.critical-change.com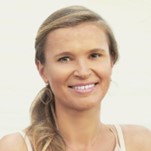 Jim's questions were very compelling, inspired me to open up and share actionable advice for creative entrepreneurs. He makes his guests feel at ease and conducts interviews with professionalism. Want value delivered efficiently? Listen to School for Startups Radio with Jim Beach. Great stuff.
Anna Sabino
Founder of Lucid New York
I was quite nervous before chatting with Jim as this was my first radio interview in the US. However, as soon as Jim started talking it felt like connecting with an old friend. It was such a pleasure chatting with him and sharing my story. Instead of asking the typical "interview" questions, Jim went with the flow which made me feel so comfortable. Thank you, School for Startups Radio, for this wonderful opportunity!
Jyotsna Ramachandran
Book Publishing & Marketing Expert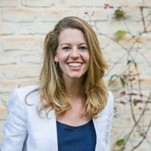 I had a great time being interviewed on School for Startups! Jim takes the time to get to know your work, asks great questions, and puts together an entertaining and informative show. I'm honored to have been a guest.
Laurie Pickard
Author of Don't Pay for Your MBA: The Faster, Cheaper, Better Way to Get the Business Education You Need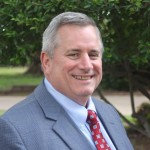 It was an honor and a pleasure to be a guest on Jim's radio program. The entire process from beginning to end was very quick, easy, and professional. Jim's talents as an interviewer are amazing. His questions will lead you down the road to providing thought provoking and pertinent information for his audience. Jim always has quality guests and I appreciate all the tips I have learned from listening as well.
Roy Barker
Employee Retention Expert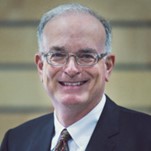 Jim is a true professional.  When our talk was originally scheduled, he had not received information about me yet.  He could have just winged it, as he has interviewed so many people before.  Instead, he wanted to reschedule our time, so that he would be genuinely prepared.  Thank you, Jim, for asking great questions, and for being the penultimate professional!
Scott Kimbro
ScottKimbroTeaches.com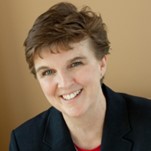 My experience with School for Startups Radio was fantastic!  Jim was engaged, curious, and interested.  He asked evocative questions, and made it easy to be with him.  I highly recommend the experience!
DeAnna Murphy
Founder and CEO of People Acuity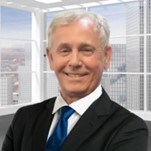 This was one of the best interviews that I have experienced.  It was focused, interesting and exciting plus challenging and fun.  I felt I was with a pro.  I very much liked how your questions were so conversational as a well as being informative within themselves.  I would enjoy the opportunity to work with you again. 
Mark H. Fowler
Stowe Management Corporation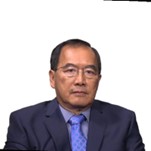 Jim, thank you for a great interview. I love the way you structured the questions. It gave me opportunities to cover a variety of subjects that are of interest and of help to your listeners. School for Startups is highly recommended for any entrepreneur who are willing to share their knowledge and experience with others to improve business success. You did a fantastic job, Jim.
Alan Yong
CEO of DNotes Global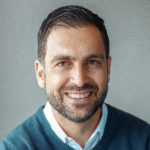 Jim asks the insightful questions that business owners and startups are asking. The difference is that he gets the answers! Great show for startups!!
Darryl Lyons
Co-Founder of PAX Financial Group, LLC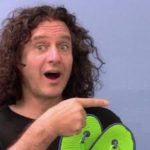 Jim is by far one of the brightest and most interesting podcast hosts I know. I'm a huge fan of his dry sense of humor and his desire to cut through mythology and provide something genuinely useful to his listeners. Thanks SO much for having me on the show!
Steven Sashen
CEO of Xero Shoes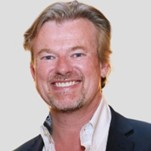 Jim Beach is a hands-down great interviewer. His questions are well researched, informed and get to the heart of the issue, enabling his listeners to quickly understand complex issues that he manages to demystify with his unique, engaging interviewing style. It was a delight to be on his show.
Matthew Sullivan
Founder, CEO of quantmRE Network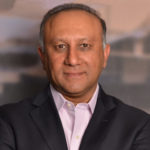 It was fantastic to be on with Jim Beach for the School for Startups Radio show! It was clear Jim had studied the highlights of my book and the important insights that could be helpful for entrepreneurs. We spoke about a wide range of topics and Jim did an amazing job making me feel welcome. After the interview, I also really appreciated Jim taking the time brainstorming with me and lending me his many years of business and media experience. He is a wealth of wisdom! Thanks Jim!
Ali Master
E&Y Partner and Author of Beyond the Golden Door: Seeing the American Dream through an Immigrant's Eyes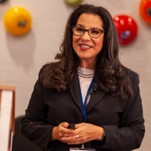 Jim sets the bar high for podcasters. He is so sharp, intelligent and no-nonsense 'say it how he sees it' kind of interviewer. I love the direct wit and humor combined with his deep yet broad experience. Jim creates a wonderfully interesting flow of conversation in his podcast, drawing out quality insights to offer his listeners. Thank you Jim for this opportunity to be a guest on School for Startups Radio. I really enjoyed our conversation! 
Jill Raff – Customer Experience Strategist