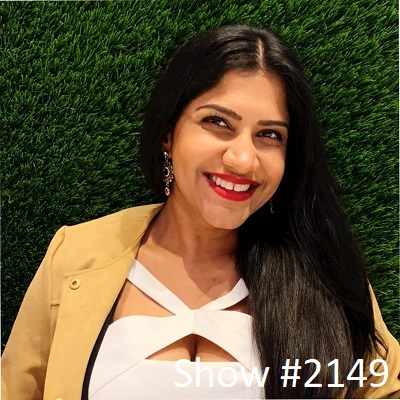 10 Jan

January 10, 2023 – Serverless Cloud Shruthi Rao and Scrubs Direct Alicia Tulsee



Shruthi Rao – Co-founder of Vendia
I would recommend every single woman and every single person
of color to take a step back. We stand in our own way sometimes.
I acknowledge that there are lots of barriers out there, but we can
get out of our own way.
Shruthi Rao is the Co-Founder & CBO at Vendia, a serverless, multi-cloud platform inspired by the tenets of blockchains, that enables IT firms to manage distributed data and code. Vendia is a serverless, multi-cloud distributed platform helps IT organizations address the challenges of working with distributed data and code that span companies, cloud providers, and technology stacks. Rao has spent most of her professional life scaling businesses, investing, and as an advisor for projects in technology and crypto. Before Vendia, she led the business development for AWS, as well as high-profile deals for enterprises such as Bank of America and AT&T.



Alicia Tulsee – Founder & CEO of Moxie Scrubs
Prior to our entry, 80% of the market was purchased through
brick-and-mortar retail channels. A nurse on her day off had to
go to a uniform store to find her size and style. And then had to
go back to work and work these crazy hours!
Alicia Tulsee comes from the marketing world and is Founder of Moxie Scrubs. Moxie Scrubs is disrupting the medical apparel market as the first direct-to-consumer brand for nurses. Born out of Harvard's Innovation Lab, Boston based Moxie Scrubs was founded by Alicia Tulsee, a native New Yorker and Harvard alum. In awe of all of the amazing nurses who cared for her loved ones, Alicia felt a calling to do something meaningful for the nursing profession. Moxie Scrubs is disrupting the $86B global medical apparel market as the first lifestyle consumer goods brand for nurses.