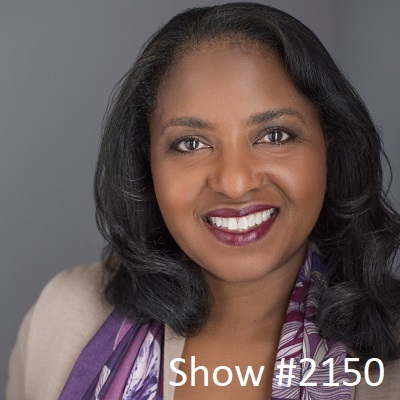 11 Jan

January 11, 2023 – Gaming for Business Lucy Chow and Coaching for Coaches Kamin Samuel, PhD



Lucy Chow – Dubai based Gaming Thought Leader and Author of Changing the Game: Discover How Esports and Gaming Are Redefining Business, Careers, Education, and the Future: Industry Insights and Perspectives From 38 Global Experts
You can get scholarships to university
if you are a very good gamer.
Lucy Chow is focused on the innovation space, both in terms of supporting founders and as an investor. She is the secretary general of the World Business Angels Investment Forum (WBAF) Global Women Leaders Committee and an Investment Committee Director for the WBAF Angel Investment Fund. She is also an investor with NextWave Impact Fund and The Founder Institute and is a limited partner with numerous funds globally. She has a video series targeted at entrepreneurs titled Down to Business. Lucy has garnered a strong reputation as someone who has helped build the entrepreneurial ecosystem of the UAE. She was named one of #LinkedInTopVoices 2020 for MENA, was one of CEO Middle East's Influential Women in the Arab World 2020, and is Titanium Magazine's Top 50 Global Inspirational Women to Look Out for in 2022. Lucy contributes regularly to entrepreneurship, corporate innovation, and investor events and forums as a speaker, moderator, and judge. She sits on the Board of Trustees for the American School of Dubai, as well as the Solidarity Circle, UNHCR. She has been a contributing author for Life on the Move, an anthology of stories about expat life, and The Possibilities Project: A Young Person's Guide to Career Success. She is pleased to be an Ambassador for Women in Games (WIGJ) and sits on the Steering Committee of #2022FemaleAngels. She has a joint EMBA from the Kellogg Graduate School of Management at Northwestern University and the HK University of Science and Technology and a BA, International Relations, from the University of British Columbia. She is a future-focused thought leader, and Changing the Game is her first book.



Kamin Samuel, PhD – Coach and Author of Wealth Creation for Coaches: A Workbook to Create a Prosperous Coaching Practice One Small Step at a Time
We are not talking about dollars for hours. We are not talking
about one session. It is about transformation over time. And it
is what someone can believe for.
Dr. Kamin Samuel, PhD began her career as the Navy's first female African American helicopter pilot. She is now a wealth coach who is passionate about assisting her clients in identifying and clearing their inner blocks to achieving greater success in all areas of their lives. She holds a PhD in Positive Neuropsychology, a Masters of Science in Information Systems, a Masters of Arts in Spiritual Psychology, and a Masters of Science in Spiritual Science. Kamin is the author of multiple bestselling books, including The Conscious Luck Workbook, co-written with New York Times Bestselling authors, Gay Hendricks and Carol Kline. Her newest book is the Amazon bestseller "Wealth Creation for Coaches." Co-written with Steve Chandler, this extraordinary new workbook for coaches is a TOOL for immediate action steps… the only one of its kind in the world of coaching.