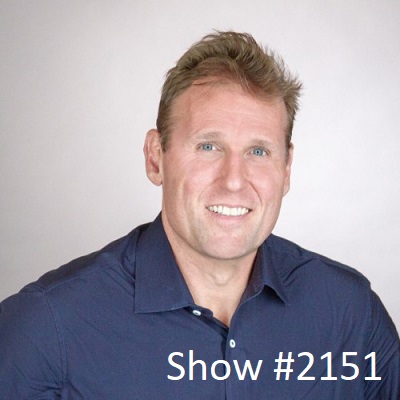 13 Jan

January 13, 2023 – Content Marketing John Egan and ReM Score Alex Castro



John Egan – Author of The Stripped-Down Guide to Content Marketing: Success Secrets for Beginners
Try not to burn your bridges because you never know who's going
to be on the other side of the river you are trying to cross.
John Egan is a content creator and marketing strategist who believes the world needs more high-quality writing. He began his writing career in newspaper journalism, rising through several editorial positions before entering the content marketing business in 2010 as editor in chief at Bankrate Insurance. Later, John served as editor in chief at two Austin start-ups—SpareFoot (now part of Storable) and LawnStarter. He has in-house experience developing content marketing programs for all three companies. John, founder of Jawhawk Media, has been a content marketing entrepreneur since 2017. His clients include Forbes Advisor, Experian, Bankrate, and The Balance. John has also consulted on content marketing strategies for the launch of two personal finance websites. Numerous media outlets have interviewed or quoted him, including The New York Times, The Wall Street Journal, USA Today, NPR, Reuters, and Fox Business. John has received writing awards from the Texas Press Association, Missouri Press Association, Society for Advancing Business Editing and Writing (SABEW), National Association of Real Estate Editors (NAREE), and Ragan's PR Daily. A world traveler who has visited six continents, John holds dual citizenship in the United States and Ireland. He is a native of Kansas and currently lives in Austin, Texas.



Alex Castro – Execution Alignment Expert, Creator Of The ReM Score and Author Of The Amazon Best Seller Measure, Execute, Win: Avoiding Strategic Initiative Debacles and Knowing What Your Business Can and Can't Do Well
Most companies struggle with technology because 80 to 90%
of their technical budgets go to supporting legacy environments.
They are so sunken in those cost that they can't move their
own agenda forward.
Alex Castro is an aligner of execution to strategy for digital transformation & innovation, best-selling author and creator/founder of ReM Score™ Alex believes that the gap between ideas (strategy) and execution is a persistent problem that is sidelining too many high potential digital transformation and innovation growth opportunities. What will set companies apart in these uncertain economic times are those that reduce the falloff rate of good ideas during execution, seeing more of them create value, resulting in ultimately thriving in the 'next normal'. Aligning execution to your ideas for digital transformation and innovation is rooted in removing the biases that have us repeating the same errors in estimating our capabilities to execute. There is a way to calculate your execution capability for each idea you have, so more of them come to life, and you and your company win more. Alex is a charismatic, intelligent and knowledgeable guest, with plenty of wisdom to share.