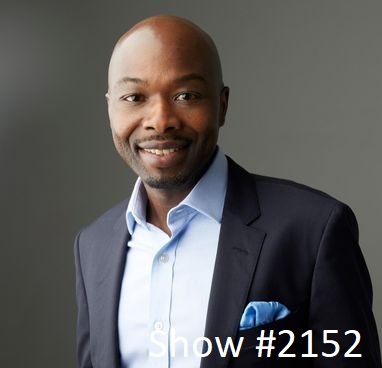 16 Jan

January 16, 2023 – How To Succeed Mac Attram and Channel Control Merchants Chris Homewood



Mac Attram – Founder & CEO of MindSpace and the Author of How To Succeed: The Inspired Warrior's Code
How you think about money and how you manage money is
everything. The way you treat money will come back in bucket
loads in a positive way or a negative way.
Mac Attram is the Founder & CEO of MindSpace Business Growth, which grew out of the desire to help business owners achieve their financial and lifestyle goals, just as he has and continues to do. Mac is a leading business growth expert, widely regarded as the most sought-after business coach and trainer for entrepreneurs and business owners. He is famous for helping business owners rapidly increase their sales revenues by 20% – 200% in only a few months, implement better processes and build high-performing teams so they can have more time off to enjoy their lives. Mac experienced years of business challenges and failures before discovering what actually works. His tenacity and 30+ years of martial arts practice helped him stay focused and disciplined, traits he incorporates into all areas of his life, including business. Mac is a black belt and former national champion in Taekwondo. Mac is an entrepreneur, having built and sold several profitable companies. He is an award-winning business coach and author and has been featured as an expert advisor on TV, in newspapers and magazines. In 2013, he was named "Executive Coach of the Year" in the UK at the annual APCTC Awards, and in 2015 was a "Business Mentor of the Year" and "Trainer of the Year" finalist. He is the author of Face It & Fix It, The Inspired Warrior's Code and The Power of Masterminding. The principles Mac learned in business and now teaches to others have helped him earn millions for himself and his clients. Mac has trained and coached tens of thousands of business owners from around the world in over 15 countries, and has shared the stage with some of the world's premier thought leaders, entrepreneurs and speakers, including Robert Kiyosaki, T.Harv Eker, Blair Singer, Les Brown, Keith Cunningham, James Caan and Duncan Bannatyne. Mac has been featured in Forbes, The Guardian, Real Business and The Huffington Post.



Chris Homewood – Chief Executive Officer at Channel Control Merchants
Returns represent $800 billion a year, so there's a lot of it! We
get an assortment of whatever the customers return, working with
17 of the top retailers, and sell it direct to consumers.
Chris joined CCM in June of 2021 as the Chief Executive Officer of Channel Control Merchants and in the last year has focused on energizing CCM's Sustainability Mission and Purpose as well as invigorating the Culture with the great people we have on our teams and in our communities. He graduated from the University of San Diego on a Reserve Officer Training Corps (ROTC) Scholarship with a degree in English Literature. Chris was a Varsity Athlete and upon graduation, was commissioned a Second Lieutenant in the Marines. He served as an Artillery Officer, Platoon Commander, and Company Commander in various units all over the world and was recognized for his technical proficiency and leadership aptitude. He finished his tenure as a Captain in 2000 at the Marine Corps Recruit Depot, San Diego and was promoted to Major in the reserves in 2002. Chris transitioned into a career in retail where he worked for Circuit City, Target, and Ross Dress for Less in field roles in high density, high complexity markets at the Store, District and Regional leadership levels. Additionally, he successfully led teams and businesses in Loss Prevention, Supply Chain and Store Operations at the executive level. Channel Control is partnered with the biggest retailers in the US and Canada—and has been growing its relationships very quickly due to their unique approach. Last year, they (CCM) kept over 80 million products out of landfills by taking excess returns or inventory and selling it directly to consumers through their chain of physical stores. Their end-to-end solution is fully transparent, and retailers use them to maximize recovery while tracking their inventory through each purchase to quantify sustainability metrics of what was kept out of landfills.On January 16th, Chris Homewood, Channel Control Merchants (CCM) CEO will be available to share how retailers can sustainably handle their returns, what it means to shop for second chance items and how it can have a positive impact on the environment while also saving Americans a ton of money. His insight and experience is unique and comes from relationships with the biggest names in retail.