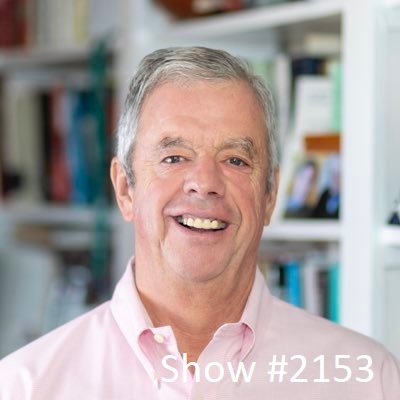 17 Jan

January 17, 2023 – Netflix Star Jim Campbell and Pango Book App Grant Singleton



Jim Campbell  – Author of Madoff Talks: Uncovering the Untold Story Behind the Most Notorious Ponzi Scheme in History   
70% of the transactions on the dark web are criminally related
and most of those transactions are done in Bitcoin. There is a lot
of dirty economics going on.
Jim Campbell is the host of the nationally syndicated radio show Business Talk with Jim Campbell and his crime show Forensic Talk with Jim Campbell. He is known for his hard-hitting interviews of leading figures from the worlds of business, politics and sports. Known for "firsts," Campbell snagged the first extensive interview with former New York Governor Eliot Spitzer after his resignation; the first interview with former Tyco CEO Denis Kozlowski after his release from prison; and the first broadcast interview with former stock analyst Roomy Kahn, a government informant in one of the biggest insider trading busts in American history. Campbell's extensive corporate, consulting and entrepreneurial business background includes roles at KPMG Consulting, Dean Witter Financial Services (now Morgan Stanley) and IBM. He is founder and president at JC Ventures, Inc., a management consulting business. He is the author of Madoff Talks.


Grant Singleton – Founder and CEO at PangoBooks
You can typically get an initial investment by being a
dynamic, charismatic founder with a vision.
Grant Singleton is a U.S. Navy veteran and the founder and CEO of PangoBooks. After identifying a lack of innovation in the physical book industry, Grant decided to build a platform for everyone who loves to learn and read. PangoBooks is a peer-to-peer marketplace for books, with an emphasis on the individual readers that make up the platform. Grant lives in Nashville with his wife and four young children.