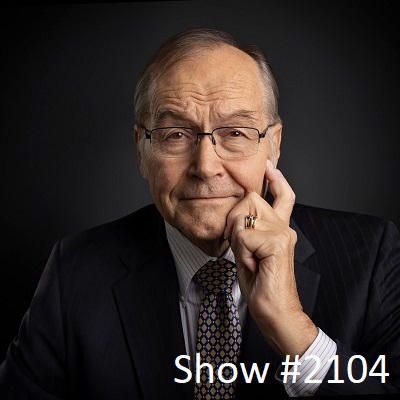 19 Oct

October 19, 2022 – Honeywell Plane Fuel Kevin O'Neil and Beyond Servant Leadership Bob DeKoch & Dr. Phil Clampitt
Kevin M. O'Neil – Senior Business Leader, Renewable Fuels for Honeywell Sustainable Technology Solutions
The United States will lead in using ethanol to produce
jet fuel. The way we get to our 3 billion gallon per year
target by 2030 is going to be with ethanol.
Kevin M. O'Neil is the Senior Business Leader, Renewable Fuels, for Honeywell UOP's Sustainable Technology Solutions business unit, leading Honeywell UOP's licensing business for technologies to produce renewable diesel and sustainable aviation fuel. With more than 34 years at Honeywell UOP, all working with oil and gas technologies, he has held positions in technical service, business management, and sales, including most recently as Senior Business Leader of Honeywell UOP's Aromatics licensing business. Demand for sustainable aviation fuel (SAF) continues to grow, and the aviation industry is challenged by limited supplies of traditional SAF feedstocks such as inedible vegetable oils, animal fats and waste oils. A 2021 study by the U.S. Department of Energy's (DOE) Argonne National Laboratory concluded that ethanol-to- jet fuel conversion, coupled with smart farming practices and other existing technologies can reduce greenhouse gas emissions (GHG) by 153% compared to petroleum-based jet fuel. Honeywell has developed an innovative ready-now solution that allows for ethanol producers or petrochemical producers to convert corn-based, cellulosic or sugar-based ethanol into SAF.



Bob DeKoch & Dr. Phil Clampitt – Authors of Leading With Care in a Tough World: Beyond Servant Leadership
There is a way to be a leader who deeply cares about people
and deeply cares about outcomes and still allows you to do
the tough things.
Bob DeKoch has spent his entire career in leadership roles, refining his own skills, and mentoring hundreds of aspiring leaders. His passion for people and for extraordinary outcomes is what drives him. Rising to senior executive roles in numerous organizations, Bob has developed and put into practice the many teachings in his books. He has over four decades of experience across major market sectors: the construction services industry and real estate development business, the pulp and paper industry, the beverage industry and the chemical industry. He has served on boards of significant US organizations – profit and non-profit – including a major international corporation. This diverse experience has helped him develop unique insight into inspired leadership. Bob is currently the President of his own leadership consulting firm, Limitless, whose services are described at: www.lmtlss.biz. Bob is the past president of The Boldt Company, a major US construction services and real estate development company. Over a 20-year period, Bob and his leadership team grew Boldt's revenue by 3x to a $1 BN platform – all through organic growth. Prior to this role, Bob spent 20 years in management and leadership positions in the pulp and paper industry. Bob is an authority in areas of economic development. He was the start-up executive and co-chairman of the board of New North, a regional economic development corporation, focused on attracting and retaining companies and jobs to an 18-county region in Northeastern Wisconsin. His passion for leadership and collaboration brought together corporate leaders, public-sector leaders, and government leaders to increase business activity in the region.

Dr. Phil Clampitt is an endowed professor at the University of Wisconsin–Green Bay with over 40 years of experience in university teaching and business consulting. His lifelong passion is to explore the dynamic relationship between leadership, communications, and big ideas. Phillip Clampitt is the Blair Endowed Chair of Communication at the University of Wisconsin Green Bay. He was previously designated the Hendrickson Named Professor of Business. Phil has won numerous awards for his teaching and scholarship. His students started calling him "Dr. So What" because he asked, "So what?" so often, as a prod to encourage them to think about the implications of their ideas. He embraced the moniker and created a website devoted to improving critical thinking (DrSoWhat.com). The Wall Street Journal and MIT Sloan Management Review highlighted his work on decision downloading, which details how companies can effectively communicate decisions to those not involved in the decision-making process. In addition to many guest speaking opportunities in the United States, he has also been invited to speak internationally at the University of Pisa, the University of Aberdeen, the University of Ulster, and numerous multinational businesses and professional organizations. As a principal in his firm, Metacomm, he consults on communication issues with a variety of organizations, such as PepsiCo, Manpower, Schneider National, American Medical Security, Dean Foods, the Boldt Company, Thilmany Papers, Dental City, Prevea, the US Army War College, Appleton Papers, and Nokia (imetacomm.com).