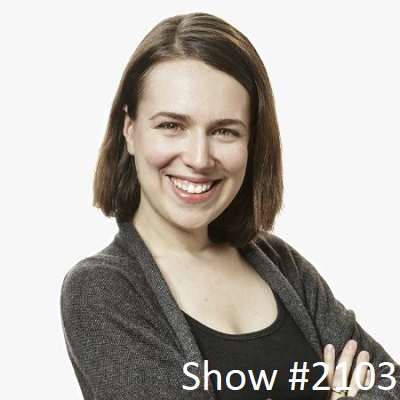 18 Oct

October 18, 2022 – Boat Covers Joshua Bremmerer and Leader Lab Tania Luna



Joshua Bremmerer – Co-founder of Komodo Boat Covers
In business, time and money are the exact same thing!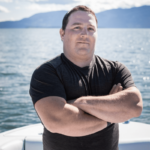 Joshua Bremmerer left school at 16 to enroll in a culinary arts program, before working in restaurants while being enrolled in the program for two years. For the next six years, Joshua traveled and competed in ski competitions while working as a line cook and part-time at a ski shop. Joshua then dropped everything and moved to the French Alps, before working at a Subaru GMC dealership back in the US and finally settling at a full-time position at the aforementioned ski shop. He learned so many applicable attributes that he now use daily as a CEO. From the competitive drive as a competitive skier, to the sales tactics in the Subaru dealership—every step had its own benefits. However, it was at the ski shop where things really took off. Joshua began by completing the digitalization of the rental and sales process, including the creation from scratch of an eCommerce store and a spin-off for boot fitting. After leaving the ski shop, he was given the chance to assist in the opening of the marine department of a sizable Powersports store. From there, Komodo was finally created. He learned a lot during his two years at the marine dealership, and he still use the contacts he established there every day at Komodo.



Tania Luna – Cofounder of LifeLabs Learning and Author of The Leader Lab: Core Skills to Become a Great Manager, Faster
It is not just skills, it is the conditions and the environment
that you create for your team. Can you teach people to be
honest? I do know that you can create conditions to increase
the likelihood that people will be honest.
Tania Luna is the cofounder of LifeLabs Learning, author of The Leader Lab, and cohost of the podcast Talk Psych to Me. She is a researcher, educator, advisor to alt-protein startups, and partner at Columbia University's eLab — an accelerator for entrepreneurs who increase equity and access in education. Her company, LifeLabs Learning, has helped over 350,000 people at some of the world's most influential companies (including TED, Yelp, Tinder, Slack, Reddit, jetBlue and 2,000+ others) become more confident, competent, and compassionate leaders. Her podcast blends humor and psychology to help people get better at being people. Her TED Talk about her experience as a Ukrainian immigrant and the power of perspective has over 1.8 million views. Tania lives with rescued pigs, dogs, goats, a cat, and the love of her life. In everything she does, she strives to bring people instructions for humankind(ness), rooted in research and play. Her work and book have been featured in TIME, Harvard Business Review, Psychology Today, CNBC, NPR and more.