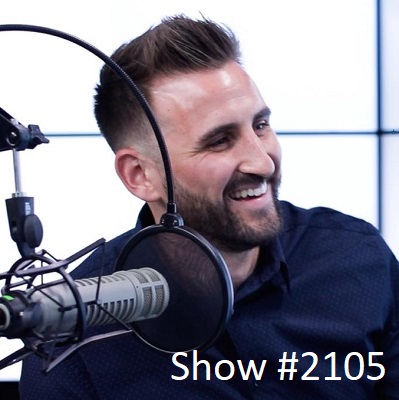 20 Oct

October 20, 2022 – Guestio Travis Chappell and Fulfilled Michael Redman



Travis Chappell – CEO of Guestio.com "Like Cameo for interview bookings" and Host of Top 25 Business Podcast, Build Your Network
Gestio is an online booking marketplace for guests and shows
to connect. You can go there to find guest for your podcast. You
can also go on there as a guest and get booked on shows.
Travis Chappell is a door to door salesman turned founder, investor, speaker, and podcaster. He is the founder and CEO of Guestio.com, the highest quality guest and show booking marketplace in the industry. He's also the co-host off the top ranked podcasts Build Your Network and Figuring It Out where he's interviewed people like Shaquille O'Neal, Rob Dyrdek, Grant Cardone, Josh Peck, Molly Bloom, Jasmine Star, John Maxwell, and hundreds of others. In addition to being a guest on top podcasts like Bigger Pockets, EOFire, and Born to Impact, Travis has been featured in Forbes, Entrepreneur, TechCrunch, Bloomberg, and dozens of other media outlets. When he's not working on his dreams, Travis can be found at the golf course, playing pick up basketball, or at his home in Las Vegas with his high school sweetheart and two kids.



Michael Redman – Co-founder of Half a Bubble Out and Author of Fulfilled: The Passion & Provision Strategy for Building a Business with Profit, Purpose & Legacy
Fulfillment is a combination of being real with people and
having relationships and appreciating your work. We don't work
to have a life. Work is part of our life , but it is not our whole life.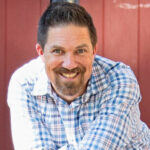 Michael Redman, co-author of Fulfilled: The Passion & Provision Strategy for Building a Business with Profit, Purpose & Legacy. Kathryn and Michael are the husband-and-wife team behind Half a Bubble Out (HaBO), a marketing and business consulting firm that develops the whole leader for the whole business. They have been featured in Forbes and Entrepreneur magazines, built two 7 figure companies, been visiting professors at multiple universities, are frequent guest speakers, and are the creators and co-hosts of the HaBOVillage Business and Leadership Podcast. For over 19 years, they've helped business leaders grow their companies through marketing, business coaching, and leadership development.