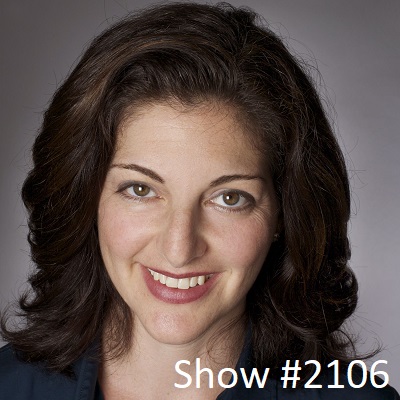 21 Oct

October 21, 2022 – HR Emergency Fund Rachel Schneider and 14 Liquidity Events Gregory Shepard



Rachel Schneider – CEO and Founder at Canary and Author of The Financial Diaries: How American Families Cope in a World of Uncertainty
Canary has facilitated well over $1,000,000 going to
individuals from their company, generally in grants that
are around $1000.
Rachel Schneider is a personal finance expert and CEO and Founder at Canary: an emergency relief financial platform for employees. Through Canary, organizations of all sizes have started incorporating employee relief funds into their offerings to help employees in times of economic and financial crisis. CEOs have shared feedback that this offering has helped them build a culture and sense of 'we are all in it together' knowing their employers have their employees back in times of need. What's also cool about Canary is that these employers have an admin console where they can see usage in real-time (how much funds have been raised, how many dollars have been given out, what things are people requesting money for) and it's been so valuable to understand what employees need additional financial support for payday loans, rent, covid support for families, etc. Any interest in connecting with Rachel to discuss ways companies can provide certainty to employees during times of financial crisis? She's also co-authored The Financial Diaries: How American Families Cope in a World of Uncertainty and has first-hand insight into how families of all economic and diverse backgrounds cope during times of financial need. Rachel was an SVP at the Center for Financial Services Innovation. CFSI's mission is to improve the financial health of Americans, especially the underserved, by shaping a robust and innovative financial services marketplace with increased access to higher quality products and practices. Though she began her career as an investment banker, Rachel credits her commitment to the potential for innovative finance to solve major social problems from her days as a VISTA Volunteer (now AmeriCorps).



Gregory Shepard – Co-Founder BOSS Capital Partners and Founder of BOSS Startup Science Academy
People buy things for one of two reasons; to
either make or save money.
Gregory Shepard is a 20-year startup veteran, angel investor, author, and serial entrepreneur with 14 liquidity events under his belt in BioTech, TransTech, AdTech, and MarTech industries, two of which were sold as part of a $925M transaction that won 4 private equity awards for transactions between $250M and $1B. Greg has accomplished all of this while existing with 7 neurodivergent conditions including Autism and Dyslexia. As a Forbes Book Author and Contributor, and Forbes Podcast Host, his work has been featured or quoted in publications including Fortune, Entrepreneur, The New York Observer, The DEAL, and Thrive Global. Greg has appeared on TV, Radio, over 100 popular Podcasts, and has been featured as a TEDx and Keynote Speaker at multiple conferences and universities worldwide. Greg is the co-founder of BOSS Capital Partners, the creator of BOSS (Business Operating Support System), an open-source methodology developed to empower entrepreneurs while increasing startup success rate, and the founder of BOSS Startup Science Academy. He has recently launched a new platform that includes a pre-accelerator, an academy, and a networking ecosystem to aid founders in their startup success. Using fearless optimism and steadfast determination Greg is using Silicon Valley's deal-making culture as a vehicle to spread his message of "Altruistic Capitalism" and inject capital into the hands of fearlessly ambitious, creative, and passionate underserved entrepreneurs looking to spark positive change in the world.