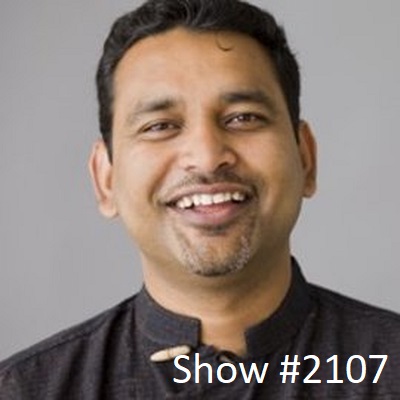 24 Oct

October 24, 2022 -WSJ #1 Author Faisal Hoque and Edge Computing Rafael Umann



Faisal Hoque – #1 Wall Street Journal and USA Today Best Selling Author, Founder and Chair at NextChapter, Founder and Managing Director at Shadoka, Author of Globee Awards winning 2022 Publication of the Year for Best Business Book called Lift: Fostering the Leader in You Amid Revolutionary Global Change
My new book Lift is a very optimistic view of the future
because out of negativity comes lots of opportunity.
Faisal Hoque is an accomplished entrepreneur, noted thought leader, technology innovator, advisor to CEOs, BODs, and the US federal government, and an author with more than 25 years of cross-industry success. He is the founder of SHADOKA, NextChapter, and other companies. They focus on enabling sustainable and transformational changes. He also serves as a strategic partner and a thought leader for CACI, and works extensively with US Federal Agencies. CACI is a $6 billion public company who plays a vital role in US national security. He is a 3 times winning Founder and CEO of Deloitte Technology Fast 50 and Deloitte Technology Fast 500™ awards. At the age of only 14, he began what would be the first of many businesses; cobbling together stereo components to sell from his father's home in Dhaka, Bangladesh in order to save the money he would need to support his plan to study in the United States. He built his first commercial software product at the age of 19 while studying at the University of Minnesota, and went on to hold management positions in Pitney Bowes and then Dun and Bradstreet. In 1991, Pitney Bowes recruited him to join one of their R&D groups before he finished his undergraduate degree. As a serial entrepreneur, he has raised venture capital from angels, strategic partners, and institutional investors to fund his innovative business-to-business startups. Over the decades, his companies innovated products and solutions that: provided middleware software for complex, secure transaction processing; created industry's first set of re-usable software components for integrated B2B e-commerce; and pioneered comprehensive business value management frameworks and platforms. As a thought leader, he has authored a number of award winning books on leadership, innovation, mindfulness, resilience, organizational transformation, and entrepreneurship, including the #1 Wall Street Journal and USA Today bestseller Lift – Fostering the Leader in You Amid Revolutionary Global Change (Fast Company), and the #2 Wall Street Journal and USA Today bestseller Everything Connects – Cultivating Mindfulness, Creativity, and Innovation for Long-Term Value (Fast Company). His work has appeared in Fast Company, Business Insider, Wall Street Journal, BusinessWeek, Fox, CBS, Financial Times, Mergers & Acquisitions, Forbes, Leadership Excellence, and Huffington Post among other publications. He holds a strong belief that it is through knowledge sharing that we may provide the greatest clarity on how to improve our collective future. As a globetrotter, he is passionate about nature, people, culture, music, and design, and he loves to cook.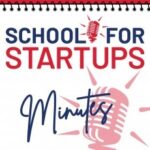 SFS Minute 37: Leadership from Biz Book of the Year

Faisel Hoque won the Globee Award for best business book of the year. This is his advice on leadership.


Rafael Umann – CEO and Founder of Azion Technologies
Edge computing is a new form of running applications that are
distributed across a large variety of locations. It is faster, is
more reliable, and it's cheaper than cloud based applications.
Rafael Umann is an avid innovator, energetic leader and serial entrepreneur with 20+ years of experience in the high-tech industry, with expertises in edge computing, networking and cybersecurity. He is the founder and CEO of Azion Technologies, an edge development platform that simplifies how developers build, secure, deliver and observe applications. Azion is the answer to innovative mission-critical web architectures needed in e-Commerce, Finance and Media web services and innovations in IoT, 5G, Edge AI, Gaming, Augmented Reality (AR) and Virtual Reality (VR). Previous to Azion, Rafael co-founded an online marketplace – similar to AirBnB – to rent properties and spare rooms in the UK, and an ISP in Brazil, leading both companies to successful outcomes. In addition, Rafael is also an LP in a number of VC funds and startup incubators.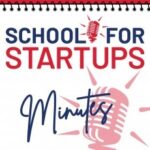 SFS Minute 35: Cloud Computing Replaced by the Edge

Rafael Umann explains how edge computing is better than the cloud. And why.