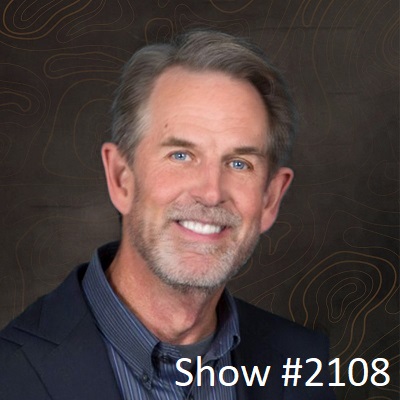 25 Oct

October 25, 2022 – ProAssisting Ethan Bull and Long-term Leader Scott Agnew



Ethan Bull – Founder of ProAssisting and Author of The 29-Hour Work Day: A High Performer's Guide to Leveraging Your EA
An executive assistant can be extremely valuable in terms of
giving you back time and allowing you to focus on much higher
level things that move the needle.
Ethan Bull is a co-founder of ProAssisting, a next-generation remote executive assistance firm for business owners and C-suite executives. With a background in hospitality and expertise in the EA space, Ethan has held a variety of senior positions, including Director of Administrative Services and senior EA to the president and CEO at Rochester Regional Health.



Scott Agnew – CEO and Operating Partner at Keller Williams Arizona and Utah and Author of Long-Term Leader: The Hidden Secrets Of The Power Of Soft Skills To Go From CEO To Successful Business Owner
Despite any downturn in sales, there will still be sales
happening. The question is, 'Are you going to get
your unfair share?'
Licensed in Real Estate since 1978. Sold new homes at the age of 18. Became President of Desert Foothills Real Estate in 1994. Opened the first Keller Williams Market Center in Phoenix Arizona in 1997 as the Operating Principal. Relaunched Keller Williams in Utah in 1999 opening 3 Market Centers from 1999 to 2004 then becoming the Regional Operating Partner for Keller Williams in Utah. Consistently ranked on the top 100 of all real estate brokerages in the US according to RIS Media and Real Trends Top 500. Specialties: Recruiting and Developing top talent, Action Sales and Recruiting Training, Leadership and Motivational Training, representing Keller Williams Realty International's Master Faculty since 2003. With a passion for personal leadership dynamics, Scott Agnew set out to make a positive impact on the people around him over 40 years ago, and he's been changing lives since. Scott is considered an elite thought leader who continuously enhances the lives of his associates, their families, the community, and his clients. Scott found his passion in real estate at Keller Williams and has evolved into a top-tier business consultant in real estate and has spent the majority of his career honing his leadership skills which have earned him a spot in an exclusive group- the Keller Williams realty international master faculty. He is a seasoned business leader who encourages and guides his team to achieve extraordinary results.