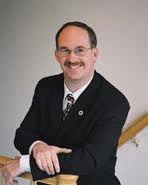 06 Sep

September 6, 2013 – Social Teacher Tara Alemany & Super Seller Larry Cockerel

Broadcast September 6, 2013 on Liberty Express Radio

"The audio file was removed when we switched hosts. Sorry. The cost was prohibitive. If you need the file, contact us and we will send it."

Tara Alemany – Author of The Plan that Launched a Thousand Books
, Social Media Consultant, "Teacher of Technophobes and Trendsetters"
Tara is a best-selling author and speaker on all issues concerning social media. As a speaker, she emphasizes the importance of authenticity and building relationships, and applies these concepts to social marketing, leadership, and her daily life. She has spoken at larger conferences such as the eMarketing Association's "The Power of eMarketing." As the Founder of Aleweb Social Marketing, she helps personal brands build a comprehensive online platform.  Her next book, "The Best is Yet to Come," is due out soon.

Larry Cockerel – Sales Training Specialist, Author of It's Not About Cancer It's About You: Six Reasons to Keep Living and Enjoying Your Gift of Life
,  Cancer Survivor, Part of The John Maxwell Team 
Larry tries to  inspire people to grow and develop themselves. As part of the John Maxwell Team, 1 of only 1800 Worldwide, he shares his motivational message and sales super techniques. He focuses on team building and communication skills. Larry has worked with hundreds of companies to help them increase their potential and results. He is an author of two books, has worked with companies like Mercury Marine, Snap-on Tools, and Harley- Davidson, and conducts sales seminars around the US. As the "Cancer Fighting Specialist," his mission is to offer hope and encouragement to everyone.