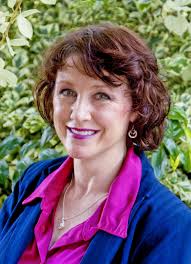 05 Sep

September 5, 2013 – Jail Time Trish Jenkins & NY Angel Chairman Brian Cohen

Broadcast September 5, 2013 on Liberty Express Radio

"The audio file was removed when we switched hosts. Sorry. The cost was prohibitive. If you need the file, contact us and we will send it."

Trish Jenkins – Author of Treasures of Darkness: A Prison Journey
and Keynote Speaker
Prison was not one of Trish's goals as an entrepreneur, but that is where she ended up! Conned by a fraud meant losing her multi-million dollar portfolio, including her family home. As a result, she served 8 months in prison, away from her husband and 3 little girls. Trish lived with murderers, drug dealers, and frauds. But treasure is found in dark places! Instead of succumbing to despair and self-pity, Trish decided to use the situation for good. She rejected "victim" status and is now an author on effective leadership and overcoming adversity. She is warm, compassionate, forthright and funny! Trish now shares her stories as a sought after speaker and workshop facilitator.





Brian Cohen – Chairman of New York Angels Network, Author of What Every Angel Investor Wants You to Know: An Insider Reveals How to Get Smart Funding for Your Billion Dollar Idea
, First Investor In Pinterest, Co-founder of Launch.it 
Brian's new book, "What Every Angel Wants You to Know," should be treated like THE guide to raising angel money. It is simplely a great resource. Brian is Chairman of the New York Angels, one of the longest running active angel groups in New York City and has invested over $50 million in startups. The group is an independent collection of over 75 individual accredited angel investors and they typically invest $100,000-$1,000,000 in seed or early stage companies.  Due to the vast experience of the membership, the group is receptive to most industry sectors. The group can pool its money to make large investments and mentors entrepreneurs to help them achieve their goals. As a disruptive media entrepreneur, Brian believes that all new ideas should be easy to find, so Brian co-launched, with his son Trace, the first direct to customer, self-publishing PR news platform called Launch.it.