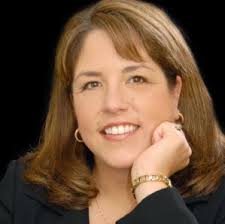 09 Sep

September 9, 2013 – Crowd Helper Patrick Calderon & Book Marketer Stephanie Chandler

Broadcast September 9, 2013 on Liberty Express Radio

"The audio file was removed when we switched hosts. Sorry. The cost was prohibitive. If you need the file, contact us and we will send it."

Patrick Calderon – Founder and CEO of SmartCrowding.com 

We love every interview having to do with crowd funding. It is so important to the future of entrepreneurship.  That's why we love today's guest, Patrick Calderon.  He is an expert at marketing for companies seeking crowdfunding. We get his take on some of the legislative changes going on in that industry and how his business is reacting. We will also have him discuss best practices with regard to crowd funding, and we will ask him if crowdfunding is one word or two!

Stephanie Chandler – Author of The Nonfiction Book Marketing Plan: Online and Offline Promotion Strategies to Build Your Audience and Sell More Books and Own Your Niche: Hype-Free Internet Marketing Tactics to Establish Authority in Your Field and Promote Your Service-Based Business, Speaker, Forbes Blogger, Publishing Expert, Founder of NonfictionAuthorsAssociation.com 

Stephanie the author of SEVEN business and marketing books! She is also the founder and CEO of Authority Publishing, which specializes in business, self-help and other non-fiction books. They also provide social media marketing services for authors and businesses. Recently, she launched the Nonfiction Authors Association, which is devoted to marketing education for its members. Stephanie is a frequent speaker at business events, has been featured in Entrepreneur Magazine, BusinessWeek, Inc.com, and Wired magazine. She is a contributing blogger for Forbes.