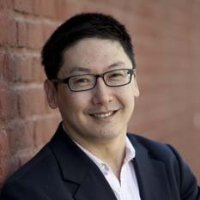 10 Sep

September 10, 2013 – 30 Day Guru Gail Martin & CEO Guru Terrence Yang

Broadcast September 10, 2013 on Liberty Express Radio

"The audio file was removed when we switched hosts. Sorry. The cost was prohibitive. If you need the file, contact us and we will send it."

Gail Martin, Social Media Marketer, Author of The Thrifty Authors' Guide to Social Media and 30 Days to Virtual Productivity Success

In addition to being a best seller author of fiction and nonfiction, Gail helps business owners and authors improve their marketing results in 30 days. She connects their marketing directly to their business plan to save money and time , while getting results. Her passion is helping business owners achieve their dreams through effective, affordable marketing. Since 1986, she has been helping companies, nonprofit organizations and entrepreneurs achieve their marketing goals. Gail gives frequent tele seminars, and has taught for MarketingProfs.com, PR Newswire, SmartWomensCoaching.com and eWomenNetwork.


Terrence Yang – Tech CEO Super Coach

Besides investing and fundraising, Terrence advises founder CEOs, including a couple closely and consistently. He also uses his vast connections and introduces his clients to the best Silicon Valley lawyers, etc. His 2013 Highlights To Date: he is formally advise three startups, including one whose co-adviser is an ex-VP at one of the world's biggest and best tech company, he is a board director of a startup created by a top five website cofounder, and he was a tester for an Eric Ries' startup.