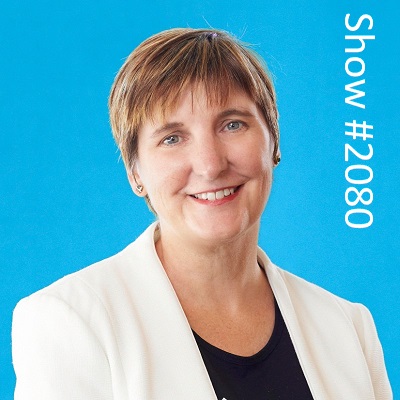 12 Sep

September 12, 2022 – Senior Care Brandon Schwab, Better Productivity Tiago Forte and Fighting Inflation Louise Southall



Brandon Schwab – Founder of Shepherd Premier Senior Living
How we care for the elderly today is terrible.
Brandon Schwab has been a serial entrepreneur since the age of 15, he brings 20+ years of operating experience to Shepherd Premier Senior Living since its founding in 2014. He has the vision to improve the senior living industry forever! He wants to provide a better way of delivering quality care that is resident focused, not bottom-line-focused. Some would call him a disruptor and others would call him a visionary, he prefers to be thought of as a passionate businessman that saw a problem and wholeheartedly pursued the solution. His grandpa Schwab, who meant the world to him, received what he considered sub-par care at one of the "big box facilities" and it broke his heart. He knew there had to be a better way out there. He didn't find the "better way" until July of 2014 when he discovered it in Orlando, Florida in a small boutique 5 resident cozy home called Sutton Homes. This home inspired him, it opened his eyes or turned on the lightbulb to the "better way". At least he was confused and didn't understand how he didn't know much about boutique senior living although he fancied himself as an experienced real estate investor that co-lead an investment club of over 100+ people. He quickly realized that this was his purpose in life, everything else he's done left him empty or always seeking more but in reality, it prepared him for Shepherd Premier Senior Living & the boutique senior living niche industry. Large corporations are currently leading the industry with investors to report profit margins as a priority while overlooking the needed care of the greatest generation of residents. Caregiver to resident ratios of 1:15-20 as the national average is unacceptable, it needs to be changed. His boutique senior living model aims to provide 1 caregiver to every 5 residents. A better caregiver ratio directly equates to better care provided to residents.



Louise Southall – Economist and Small Business Specialist at Xero
As an economist, I sort of thought we had dealt with inflation and
that it wouldn't come back. But after a couple of decades of not
having to think about inflation, it is very much back at the center
of what everyone is thinking about and what small businesses
are having to deal with.
Xero, the global small business platform, today launched a special report with Accenture, Small business snapshot: United States and Canada, which provides insights on business performance and the impact inflation is having on US small businesses. Louise Southall is an Economist and small business specialist at Xero. Today, she shares how small businesses can navigate inflation, an impending recession and payment times.



Tiago Forte – Founder of Forte Labs and Author of Building a Second Brain: A Proven Method to Organize Your Digital Life and Unlock Your Creative Potential
The big mistake that people make when organizing digital
content is that they try to organize it in an endless series of
categories and subcategories. What you want to do instead
is place every document in one of four places: a projects
folder, an areas of responsibility folder, a resources folder,
and an archives folder.
Tiago Forte is one of the world's foremost experts on productivity and has taught thousands of people around the world how timeless principles and the latest technology can revolutionize their productivity, creativity, and personal effectiveness. He has worked with organizations such as Genentech, Toyota Motor Corporation, and the Inter-American Development Bank, and appeared in a variety of publications, such as The New York Times, The Atlantic, and Harvard Business Review.