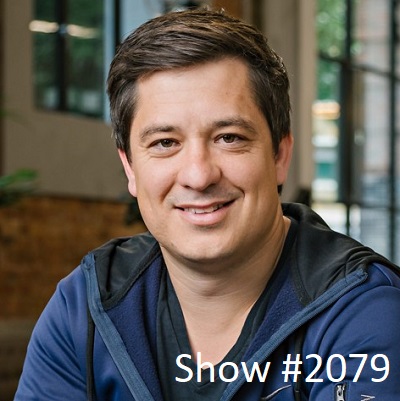 09 Sep

September 9, 2022 – Data Driven Marketing Jeff Sauer and Paddle CMO Andrew Davies



Jeff Sauer – Founder of Data Driven
The biggest change in digital marketing right now is that
Google has decided to sunset their analytics product that
people have used for the last 15 years.

Don't be overwhelmed with data. Start with one key
performance indicator per team member. And grow from there.
Jeff Sauer is the Founder of Data Driven, business coach, blogger at Jeffalytics, lecturer, and a Five-Time Inc 5000 award-winning agency owner. A firm believer in data-driven marketing, Jeff was named as one of the top 25 most influential PPC Experts and his work has been featured in many industry publications and "best of" lists. He has had 50,000+ digital marketers enroll in his Google certification programs and has delivered over 100 keynote presentations and workshops in 20 countries. Jeff has trained 19,000 students in the art of data driven marketing, building up his fully-remote business over the past 6 years while on the road across 50+ countries. He is ready to continue sharing unique insights on data in the marketplace, micro-investing, and the digital nomad world. In Jeff's travel blog you'll find curated customized experiences that he started working on since 2012 as a way to share travels with family and friends. Now, anyone can use it to plan their trips around the world.



Andrew Davies – Chief Marketing Officer of Paddle.com
Paddle is the complete payment infrastructure
for software companies.

I would recommend going for longer as a bootstrapped founder
before raising finance. I think delaying that journey if you can is
wise. You get to prove and disprove more assumptions before
you take on a partner.

I love the journey of entrepreneurship, not just the destination.
Andrew Davies serves Paddle.com as Chief Marketing Officer. Paddle has raised over $295m to build out the complete payments infrastructure for high-growth software companies, currently serving over 3000 customers. Previously, Andrew was VP of Corporate Marketing at Optimizely (formerly Episerver), after it acquired the business he co-founded, Idio. His role included leading global strategy and activity for Demand Gen, Brand, Digital, ABM, and Content. During his time at Optimizely, they integrated 5 acquisitions, rebranded the entire company, and grew pipeline and sales significantly. As co-founder and CMO, he helped build Idio from scratch to a market leader in B2B content personalization, raising $13m+ and serving enterprise clients including Pegasystems, BNY Mellon, and IBM. Andrew also advises SaaS scale-ups and sits on the board of Ninety, an agile digital transformation consultancy which serves the insurance industry and gives 90% of distributable profits to alleviate global poverty.