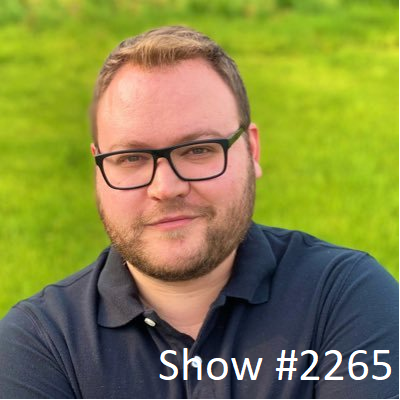 23 Aug

August 23, 2023 – The Book Spy Ryan Steck and Passion for Coatings Leland Jones



Ryan Steck – Founder and Professional Book Critic at The Real Book Spy and Author of Lethal Range
It is so hard to find your footing as a writer coming up today because
you are battling to sell books and you are still competing with the Clancy
books, Vince Flynn, Robert Parker and Ludlum. These estate books make money.
Ryan Steck is a freelance editor, an author, and the founder and editor-in-chief of The Real Book Spy. Ryan has been named an "Online Influencer" by Amazon and is a regular columnist at CrimeReads. Praised as "One of the hardest working, most thoughtful, and fairest reviewers out there" by #1 New York Times bestselling author Lisa Scottoline, Steck has "quickly established himself as the authority on mysteries and thrillers" (Author A.J. Tata) on his way to being endorsed by #1 New York Times bestsellers Mark Greaney, Brad Thor, Kyle Mills, Jack Carr, C.J. Box, and many others. His debut novel, FIELDS OF FIRE, is now available in bookstores. His second novel, LETHAL RANGE, comes out on August 8, 2023. Ryan Steck is an established authority on mysteries and thrillers, praised as one of today's finest reviewers by Gayle Lynds. A former sports writer who transitioned into publishing word in 2014, Steck worked as a book critic and reviewer for several other websites and media outlets before launching The Real Book Spy in December of 2015. Since launching The Real Book Spy, Steck has broken relevant industry news, written hundreds of book reviews, and conducted interviews with many of the genre's top thriller authors on his way to becoming one of the most respected voices among thriller fans. TheRealBookSpy.com is the go-to site on all things thriller and mystery. The site will let you know if a favorite author has a new book deal or has just penned a movie contract. There have already been more than two million unique impressions on the site. Besides his encyclopedic knowledge of the genre, Ryan is a book doctor extraordinaire, an editor, and a huge promoter of us pencil pushers.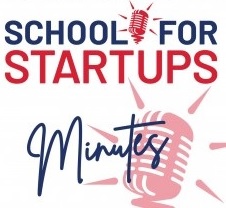 SFS Minute 244: Ryan Steck and The Real Book Spy




Leland Jones – Founder & CEO of Ceramic King Coatings of Virginia
We went to Walmart and bought $300 of car cleaning supplies, and
we went to a dog park and we started cleaning cars while people walked
their dogs. We are now a multi 7 figure business.
Leland Jones, is an entrepreneur who has perfected the art of turning a passion into a thriving business. What initially began as a simple side hustle with friends, Leland has since built this small side hustle into six-figure business – Ceramic King Coatings Virgina. His passion was turned into profits, and Leland continues doing what he loves. Here's the truth – many Americans feel unhappy in their current jobs. Why? Because they're trapped at a boring desk job to pay the bills. What happened to working at a job you were passionate about? This seemingly lost concept is, however, not lost on Leland Jones. Leland has perfected the art of taking a passion and turning it into a successful business, which included switching career paths and going off the beaten path. His passion and entrepreneurial spirit have allowed him to build a six-figure business while doing something he loves. Growing up in a multigenerational military family, Jones had seen a wide swath of the world long before he had even seen his 18th birthday. Having moved all over the East Coast of the United States, all the way to Hawaii, and then on to Singapore for his high school years, he gained an early scope for interacting with people, cultures, and lifestyles. This intangible and rare skill would come to impact his natural entrepreneurial abilities later. Penning his first of four books on subjects of sales, self-awareness, overcoming failure, and business management just out of high school, he chose another far-flung locale, the rugged beauty of Alaska, for college. Focusing his studies on entrepreneurship and business administration, Jones already knew he wanted to take his own route in life, despite being heavily drawn to a military career in honor of his multiple family members who forged the family name in that profession. Looking to make some extra money in college and having always harbored a deep love of automotive culture, Jones began detailing cars when he was not attending class. One day, while cleaning his own car out with the aid of a close friend, he got to talking to his buddy about the ease of launching a business. Using their in-progress activity as a working example, he bought $300 worth of supplies and headed to the dog park, offering an impromptu 'car wash while you walk your pet' service that saw the team make their investment back in a day and quite a bit more. Shouted out by a local radio DJ whose car they had washed last on that first day, Jones and his friend more than tripled that amount the following day, and the seeds for Jones' future business foray were officially sown. "Six years later, we are now the name brand out here in Virginia Beach and all Hampton roads surrounding cities," he shares. "We'll hit our goals over seven figures this year in top-line revenue." However, the road between that first soapy afternoon and the kind of clientele that Jones now regularly services at his intensely popular Ceramic King Coatings of Virginia was long and a strugglesome one. Specializing in paint corrections and ceramic coatings that bring cars back to a level of life they have not seen since the showroom took years and even a few tears. Making the decision to move his operation from Alaska to Virginia after battling insurmountable winters that cut his work calendar short, Jones pounded the pavement the old-fashioned way for many moons to build his customer base before he began to enjoy the booked-three-months-out calendars that are now his company's daily reality. Going from grappling with every angle of the grind to gargantuan success in a niche industry was not without its internal scuff marks either. Initially, Jones' family reacted to his announcement that he was dropping out of school to pursue his own flagship visions the way most parents and siblings might: with worried criticism. Sticking to his guns and instead of arguing, Jones put his head down and plugged away at developing his VIP Club offerings and scaling his budding enterprise. When COVID reared its ugly head, it facilitated a need for him to take a job selling cars in order to keep making ends meet and moving forward. When it comes to car care, business ethics, and overall entrepreneurship now, the name Leland Jones has become synonymous with hard work, honesty, and commitment to company values that consistently honor both the customers and the family values that raised him. "Nothing is work if you love it like I love this," he smiles. "My passion has always been the automotive scene, but entrepreneurship, starting something and being able to put blood, sweat, and tears into it to grow it into something that helps the community, is the biggest gift."