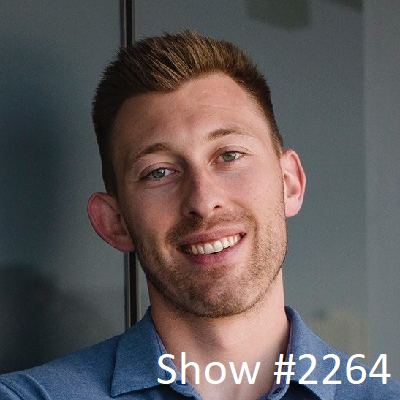 21 Aug

August 21, 2023 – Vortic Watch Co. R.T. Custer and Beating Cancer Danny Carroll



R.T. Custer – Co-Founder and CEO of Vortic Watch Co
We have a service called convert your watch. People send us family
heirloom pocket watches and we turn them into wristwatches. In
Hamilton v. Vortic, we protected the right to up cycle. The decision
protects people upcycling, refurbishing and recycling.
R.T. Custer is a multi-passionate entrepreneur, speaker, and guide who dedicates his efforts to supporting founders through the avenues of community, connection, and mentorship. Holding the role of CEO at Vortic Watch Company, as well as the Chief Revenue Officer at Carter & Custer Agency, he brings a wealth of knowledge on how to construct a thriving enterprise and instigate meaningful change. As one of the co-hosts of Fast Foundations Mastermind, R.T. Custer's insights resonate deeply, as he intimately understands the requisites for building a prosperous business while fostering a tangible impact. R.T. Custer's belief in the potential to attain a life imbued with affluence and autonomy by embracing calculated risks is unwavering. Leveraging his platform, he fervently empowers founders to step into their own value, fostering a culture of confidence and initiative. His commitment extends to his work as an Angel Investor and Advisor, particularly within the realm of consumer product companies, a pursuit that he channels through his video podcast, "Products Worth Talking About." Renowned as a sought-after speaker and podcast guest, R.T. Custer's prominence surged after the launch of his second YouTube show titled "Custer & Wolfe, Building a Watch Company," a collaborative effort with his business partner, Tyler Wolfe. This show impeccably documents the intricate facets of constructing an American manufacturing entity, further solidifying R.T. Custer's reputation as a seasoned entrepreneur. The harmony he has struck between leading a life of abundance and accruing wealth has become evident, an accomplishment he's eager to share. This aspiration stems from his belief that he can inspire others to relish comparable freedoms. Beyond his professional accomplishments, R.T. Custer's personal life is marked by his role as a partner to Lindsay Roselle and a devoted father to his two sons, Sawyer and Wesley. Their home in Fort Collins, Colorado serves as the hub for their five combined businesses, where they harmonize work, family, and recreation pursuits. Engaging in activities such as golf, workouts, enjoying whiskey, and nurturing connections with friends and family, R.T. Custer and his family embody the essence of a well-rounded life. From an early age, R.T. Custer's fascination with entrepreneurship has been evident. Raised on a Christmas tree farm in rural Pennsylvania, he was immersed in an environment of ambitious, business-minded individuals, including his parents and grandparents, who cultivated a thriving enterprise. Their example instilled in him the significance of forging a gratifying life while deriving income from one's passions. Guided by their wisdom and their core belief that "you can do anything you put your mind to," R.T. Custer embarked on a journey to build his legacy. He proudly boasts an impressive list of accolades, underscoring his contributions, including being recognized as a "40 under 40" honoree by Penn State College of Engineering, a recipient of the $250,000 Colorado Advanced Manufacturing Grant, and a featured personality on the centerfold of Entrepreneur Magazine's April 2021 issue. Notably, he achieved a significant legal triumph against the world's largest watch company, establishing national legal precedence through the "Hamilton v Vortic" case. His accomplishments extend to being named among the "30 under 30" in Northern Colorado, emerging as a champion in the Tech Stars Pitch Competition, securing the third spot nationally in the College Works Painting rankings, and garnering the cherished title of "Best Dad" from his young sons, Sawyer (5) and Wesley (3). R.T. Custer's journey is characterized by unwavering determination and a steadfast commitment to guiding others toward their own legacies of success and fulfillment.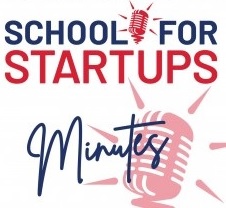 SFS Minute 247: RT Custer and Vortic Watches




Danny Carroll – Founder of Recall Publishing and the Author of Terminal Cancer Is a Misdiagnosis: Discover a Palliative Care Alternative Medicine You Can Survive
My mind has the ability to both
cripple me and to give me back my health.
Danny Carroll is the Founder of Recall Publishing and the Author of "Terminal Cancer Is a Misdiagnosis: Discover a Palliative Care Alternative Medicine You Can Survive". Danny Carroll spent the first half of his life living in London, UK, and completed his education with a Master's Degree from the London School of Economics. He moved to live and work in India in the mid-1990s. Danny has survived cancer of the lung, testicle, jaw, and skin. He has spent the last seventeen years studying alternative healing therapies in search of the Holy Grail of health and wellness. Following a cathartic healing experience in 2012, he has focused on mind-body healing protocols for the last ten years. He discovered a new body of medical knowledge called Germanic Healing Knowledge (GHk), or Germanic New Medicine (GNM), developed by a German medical doctor named Ryke Geerd Hamer. After nearly four decades of cancer research, working directly with over 50,000 patients, Dr. Hamer concluded cancer is a "survival" biological program designed to ensure your survival, not kill you. Danny has spent the last seven years using this medical science to help people with chronic and terminal health conditions to fully recover their health. "Terminal Cancer Is a Misdiagnosis" is Danny's first book. He plans to write a 500+ series of books examining how Conventional Medicine and Germanic Healing Knowledge approach the cause, symptoms, and solutions to specific diseases. Danny is a pioneer of new medical discoveries and healing protocols that most are unwilling to explore, until they have no other alternative.