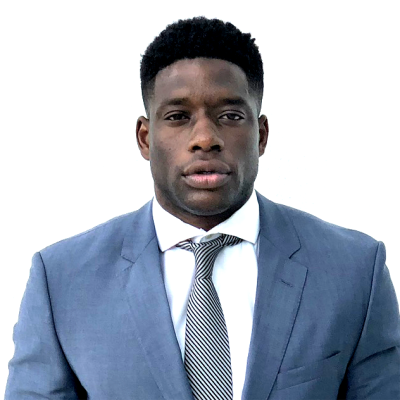 01 Apr

April 1, 2022 – High Ticket Scaling Jed Olson, Full Circle Michael Schill and Rehumanizing Dr. Rosie Ward



Jed Olson – Founder of High Ticket Labs
You must name your process. A propriety process
that clients go through allows you to charge twice as much.
And get more business.
For over 15 years, Jed Olson has helped companies and organizations that struggle to scale past plateaus with his consulting, coaching and speaking. After leaving a career in charity work, Jed has helped generate millions of dollars in revenue for hundreds of 6,7, and 8-figure companies. Jed specializes in creative and scalable approaches to business with systems, I.P. & market development, and multi-modal marketing. In just a few short years after leaving a career in charity work, Jed has helped develop training systems new revenue streams that have generated over 10 million dollars in revenue for experts like Pete Vargas, Dean Graziosi, & Grant Cardone.



Michael Schill – Founder of Full Circle
Attach a monetary value to the cost of NOT working with you!
Michael Schill is creating a business, music, fashion, and professional sports marriage as a one-stop tour de force brand name. Under the tutelage of New York Times bestselling author and Real Estate mogul Grant Cardone, Michael has learned the Public Relations game from an icon. He has demonstrated sustained production and mastery of SAAS Sales over a host of platforms using BI Visualization & Data Analysis and spearheaded the growth of the nation's premier Sales Team. Working hand in hand with C-Level Executives and Stakeholders, Michael has a proven track record of implementing and executing big-business initiatives that have been able to drive consistent growth in revenue over large sample size. Michael is also an Executive Producer & Stakeholder of 'The Crib Radio Show' on DASH Radio, an Internet radio platform that reaches over 10 million people monthly. The show, 'The Crib', covers the Hip Hop/Urban scene by introducing musical acts, social influencers, and industry shakers. Michael holds a BA in Exercise Science from Florida State University where he had the privilege of playing for their perennial National Championship level Football Program.


Dr. Rosie Ward – Co-Founder and CEO of Salveo Partners
We can build relationships in a virtual environment, but it
takes a lots of intentionality.
Dr. Rosie Ward is an accomplished speaker, writer, coach, and consultant. She works to rehumanize workplaces that free, fuel, and inspire people to bring their best selves to work and home each day. Her mission started when nearly 20 years ago she experienced firsthand the effects of working in a toxic work environment and found her wellbeing eroding. After holding various leadership and consulting roles, Rosie co-founded Salveo Partners, LLC, a consulting and professional development firm dedicated to rehumanizing workplaces so organizations and their people can thrive. Rosie is also the Creator and Founder of Fusion 2.0, a conference for people across job titles and roles to collaborate on better supporting and inspiring humanity in the workplace. In her latest book, Rehumanizing the Workplace: Future-Proofing Your Organization While Restoring Hope, Well-Being, and Performance, Rosie highlights how successful companies are thriving by putting people first, and details five key principles essential for rehumanizing workplaces.