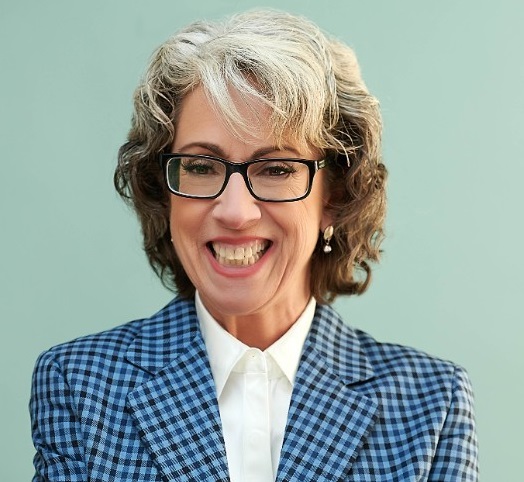 30 Mar

March 30, 2022 – Shake It Off Betsy Cerulo and Agile Inbound Chans Weber



Betsy Cerulo – CEO of AdNet/AccountNet and Author of Shake It Off Leadership: Achieving Success Through The Eyes Of Our Labels
When challenges are presented to leaders, we have to shake it off!
Redirect our efforts in a nanosecond and keep going!
Betsy Cerulo is the CEO of AdNet/AccountNet, a successful 8(a) management consulting firm based in Baltimore, Maryland. AdNet is a Small Business Administration (SBA) certified 8a federal government contractor. Betsy and AdNet have been recognized as a Baltimore Business Journal Top 50 Woman Owned Business in 2021, 2020 and 2016; The Daily Record Top 100 Women in Maryland in 2020; Business Equality Magazine LGBTQ Legacy Leaders over 50 in 2019; Top 100 MBE/DEB in the Mid-Atlantic Region in 2018 and 2009; Baltimore Business Journal Leaders in Diversity in 2018; The Daily Record Most Admired CEO's in Maryland in 2017. Betsy is the Co-Founder of the Maryland LGBT Chamber of Commerce and the Maryland LGBT Foundation. Betsy is the author of Shake It Off Leadership-Achieving Success Through the Eyes of our Labels, Miss Crabapple and Her Magical Violin, a children's book which was inspired by lighting up a child's dream through their imagination. She is also a contributing author of two compilations Women Living Consciously and Keys to Conscious Business Growth.Betsy had her fill, and so she stepped up to claim her labels and make them her fuel for greater success! Her new book, Shake It Off Leadership—Achieving Success Through the Eyes of Our Labels, can transform your life and your business. Betsy felt the sting of disempowering external perceptions early. Her mother made no effort to hide she favored the boys in the family over the girls, and that they could have nearly unlimited freedom, but the females had to live according to a specific standard. And then, in college, when she came out, after falling for one of her classmates, she began to experience the sting of unkind and discriminating labels. In business, as she tried to rise as a young executive search professional, she found her way blocked and her salary less simply because she was "a woman." But with skill and determination, she built a hugely successful boutique professional staffing and executive search firm.



Chans Weber – Founder and CEO of Agile & Co. – How to Grow a Digital Agency
Stay away from digital agencies that control your social
media accounts! Stay away from long term contracts, as
in digital marketing, things are changing constantly.
Chans Weber is the Founder and CEO of Agile & Co. Backed up by ten plus years of experience in digital marketing & entrepreneurship, Chans is known for his skill in transforming companies' visions and goals into tangible revenue. He is responsible for guiding the strategy and evolution of Agile & Co. Through Agile & Co's transparent, analytics-driven tactics, businesses are now realizing the effectiveness of inbound marketing. Chans consistently strives to create cutting-edge and innovative strategies that enable companies to gain top market share in their respective industries. Chans built Agile & Co (formerly known as Leap Clixx) from the ground up using inbound marketing principles. Prior to becoming a full-service inbound marketing company, the company uses SEO as the driving force behind their success and the success of their clients.