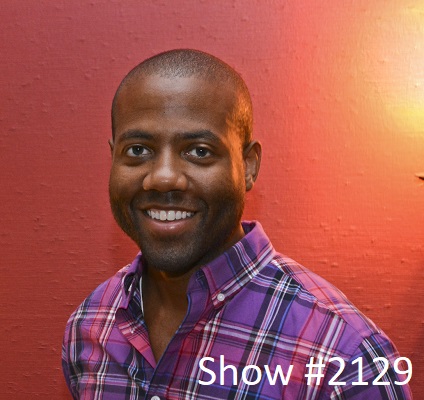 30 Nov

November 30, 2022 – Netflix, RedBox Exec Mitch Lowe and Geofencing Marketing Justin Croxton
Mitch Lowe – Founding Executive of Netflix, Former CEO of MoviePass, Former President of Redbox and Author of WATCH AND LEARN: How I Turned Hollywood Upside Down with Netflix, Redbox, and MoviePass—Lessons In Disruption
Companies must decide who is your number one constituency. Is it
your employees? Your shareholders? Or your customers? You can
argue that if you serve one, the others will benefit. But in the end,
you have to make the decision for the customer.
Mitch Lowe is co-founding executive of Netflix, Former CEO of MoviePass, Former President of Redbox, and self-described "Zen disruptor" shares the inside story of how entertainment industry disruptors—including Lowe, Reed Hastings and Marc Randolph—shaped a world where you can watch whatever movie, wherever and whenever, you want. Known as "Tinkerbell" by his colleagues from his early days at Redbox, Mitch describes a fundamental thread throughout his career as a disrupter: never stop tinkering. You never know what you might discover.



Justin Croxton – Managing Partner of Propellant Media
Geofencing is the practice of serving ads to people and very, very
precise areas, such as the contour of one building. With our technology
you can build a virtual fence around one location and we can serve
ads to people as they enter that location. Your location is giving
insight into your intent to buy.
As Managing Partner of Propellant Media, Justin Croxton oversees his team in creating innovative and profit driven marketing programs including lead generation and geofencing marketing that can drive engagement, search engine traffic, and most importantly revenues to their brands and organizations. Be it their lead generation (Pay Per Lead) platform to their other digital advertising solutions (Adwords, Geofencing Marketing), they have a program that best fits your customer acquisition objectives. Justin has a podcast called Blood, Sweat & Digital: The Gritty Stories Of Executives & Business Owners Who Used Data and Digital To Scale Their Enterprises.