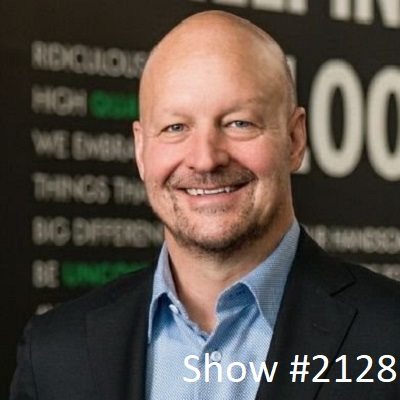 29 Nov

November 29, 2022 – Men's Skincare Kelley Thornton and  One Millionaire Decade Jeff C. Johnson



Kelley Thornton – Co-Founder of Tiege Hanley
67% of men only use water to clean their face.

and

Tiege.com\schoolforstartups for 30% off to get your handsome going!
Kelley Thornton started his first entrepreneurial pursuit, house painting in high school. With the money he earned from the business, he financed his college tuition, where he would meet his future business partner and co-founder of Tiege Hanley, Rob Hoxie. After a successful 20-year-career in the throes of Corporate America, he left the industry to found his second company, Purchase Point LLC. Purchase Point helped CPG companies think differently about their in-store merchandising platforms. Growing quickly with global customers such as Unilever, Mars Wrigley, Bayer, and Pfizer, Kelley brought a creative approach to captivating consumers during the last seven seconds along their Path to Purchase. Through his experience at Purchase Point, Kelley found the rapidly growing men's care industry inspiring. In 2016 he stepped away to found his next company, Tiege Hanley, a 6-year-old e-commerce company with the mission of helping men look and feel amazing. The business has evolved from selling three distinct Skin Care Systems to boasting a wide variety of products, including deodorant, bar soap, body wash, and a detoxifying clay mask. Tiege shipped its 1.5 millionth box in July 2022 and has over 350,000 customers worldwide. Kelley is focused on enriching the experience for all customers and guiding men to healthier lifestyles founded on self-confidence.

Jeff C. Johnson, CFP – Certified Financial Planner and Author of One Decade to Make Millions: A Strategy to Maximize the Power of Your Twenties
Be sure that what you are doing in life is intentional, as opposed
to random. Random decisions may lead to some fortunate choices,
but they may lead to some of the most difficult choices.
Jeff C. Johnson, CFP®, is a wealth adviser with Buckingham Strategic Wealth. He's worked in the financial industry since 1982. A CERTIFIED PLANNER™ professional, Jeff has led hundreds of workshops, seminars, and classes on financial topics. My mission is to help people make smart money decisions that are consistent with their life plans and most important responsibilities. A bookkeeper with a two-year college degree retires with more than $5 million in his investment accounts. A renowned surgeon is shocked to discover that he doesn't have enough to retire. Based on real people, the two stories in One Decade to Make Millions prove that anyone can retire wealthy and anyone can go broke. The only question is how much attention you decide to pay to your finances—and when you decide to start. If you start saving in your early twenties and apply a few basic principles to your personal finances, you'll set yourself up well for retirement. Maybe even early retirement. Without any financial worries for the rest of your life. I am the author of four books: The Extreme Retirement Planning Workbook, The Five Financial Foundations, The Five Financial Foundations for Physicians and The Eight Points of Financial Confidence.