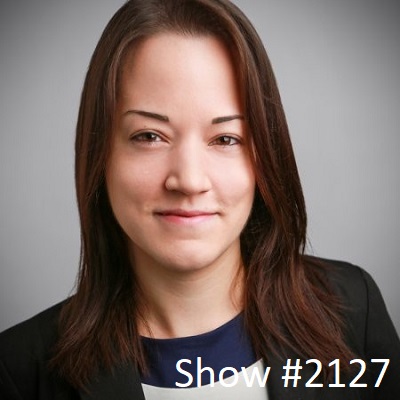 28 Nov

November 28, 2022 – Hack Your Bureaucracy Marina Nitze & Nick Sinai and Agile Education Verlan Stephens



Marina Nitze & Nick Sinai – Author of Hack Your Bureaucracy: Get Things Done No Matter What Your Role on Any Team
If all of the hacks in our book worked at the White House and the
Department of Defense, they may also work in your PTA, your
nonprofit, your small corporation, or your homeowners association.
Marina Nitze and Nick Sinai were senior officials of the Obama Administration, and have taken on some of the world's most challenging bureaucracies and accomplished seemingly impossible reforms at the White House, the Department of Veterans Affairs, the foster care system, Harvard University, and several software companies. Marina and Nick explain that change doesn't happen just because the person in charge declares it should (even if, in their experience, that person is the President of the United States), and they offer up tried and true strategies anyone can use to get things done, whether it's in the boardroom or in your local community condo association. Marina Nitze is currently a partner at Layer Aleph, a crisis response firm that specializes in restoring complex software systems to service. Marina is also a fellow at New America's New Practice Lab, where she works on improving America's foster care system. Marina was most recently the Chief Technology Officer of the U.S. Department of Veterans Affairs under President Obama, after serving as a Senior Advisor on technology in the Obama White House and as the first Entrepreneur-in-Residence at the U.S. Department of Education. She serves on the board of TurbineOne and advisory boards of Foster America, Smartsheet, and Think of Us; created TaskTackler, the personal productivity app for Type-A personalities; and previously authored the book Business Efficiency for Dummies.

Nick Sinai is a Senior Advisor at Insight Partners, a VC and private equity firm, and serves on the boards of Rebellion Defense, Hawkeye360, LeoLabs, and Shift5. Nick is also adjunct Faculty at Harvard Kennedy School and a Senior Fellow at the Belfer Center for Science and International Affairs. Nick served as U.S. Deputy Chief Technology Officer in the Obama White House, and prior, played a key role in crafting the National Broadband Plan at the FCC. Recently, Nick co-founded the U.S. Digital Corps, a new two-year federal fellowship for early-career technologists, launched in the summer of 2021.



Verlan Stephens – Co-Founder of Agile Education Marketing
We have a database of every educator in the country. We have a
database of about 7,000,000 people and 350,000 institutions. We
work with anybody that markets products to schools, school
districts, or teachers.
Verlan Stephens brings a strong combination of technical, business, operations and customer service leadership to his role as Agile Education Marketing's Managing Partner. His job is to understand client needs and how the changing technology and data trends impact their businesses. As the data and technology evolve, so does Agile's solutions. They maintain a database of every educator in the US. At Agile, they serve as a connector. Verlan discusses the intricacies of spinning up startups and how he benefitted from bootstrapping his own startup experience of turning Agile into a multimillion-dollar company.