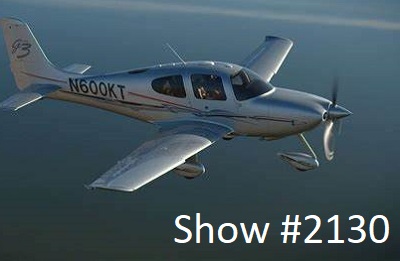 02 Dec

December 2, 2022 – Airline Owner Andrew Schmertz and E-Commerce Broker Ben Leonard



Andrew Schmertz – Co-founder of Hopscotch Air
Hopscotch Air is a FAA certified air carrier. We are defined as
an air taxi operation. The service is more than a decade old and
we perform on average more than 1,400 revenue legs per year.
Andrew Schmertz is CEO and co-founder of Hopscotch Air, started the air taxi company in 2009 and says with the dismantling of many regional routes from major airlines, the time is perfect for the expansion of Hopscotch for both personal and business travel. Hopscotch Air has been serving small, medium, and large airports in the Northeast – many of these airports have never had airline service. According to a NASA study, of the 5,000 airports in the U.S., 70% of traditional airline traffic goes through only 30. This is why Hopscotch Air is the antidote to the regional airline mess. the Cirrus aircraft that make up the Hopscotch fleet;. What he sees as the future of the air taxi industry and what he would like to see happen to replace the cancellation of many regional routes nationwide.



Ben Leonard – Co-founder of EcomBrokers
If you risk nothing, you risk everything., because if you risk nothing, there is nothing on the line that has any potential of succeeding. And therefore, you are risking everything.
Ben Leonard calls himself "the classic millennial entrepreneur." He started a business from a laptop, grinding away in my spare time. He grew an international 7-figure brand and achieved the holy grail exit after 3 years! Now, he's doing it all over again with his new ventures, and helping others do the same with his ecommerce consultancy and brokerage. He won the Emerging Entrepreneur of the Year 2019 – Elevator Awards.