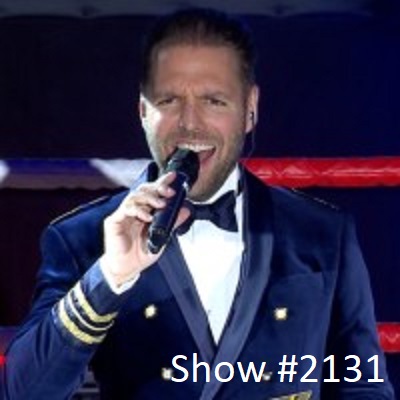 05 Dec

December 5, 2022 – Mr. Austria Ronny Leber and Relentless Quest for Value Derek Lidow



Ronny Leber – TV Host, Event host and Keynote Speaker
You need to find something that is emotionally involving with
your client. Even for an accounting firm, you can create moments
when you show them how much money you have saved them on
taxes. You try to create a moment that your clients will remember.
Ronny Leber is a well-renowned keynote speaker, stadium host, and legacy coach from Austria who has entertained 5 million people, live, and worldwide at major sporting events, corporate events, and seminars. Since 2021 Ronny has been for more than 1,500 hours on live television as a host and anchorman. As a keynote speaker, Ronny loves to motivate his listeners, fill them with momentum, and provide magic moments that enhance team building skills and peak performance. He specializes in working with high level individuals create their legacy and multiply their impact by helping them build an emotional bridge to their audience and create raving fans.



Derek Lidow – Princeton Professor and The Author of THE ENTREPRENEURS: The Relentless Quest for Value
Entrepreneurs who have massive impact on our daily lives are
impacting us as a collective phenomenon. It is not lone individuals.
It is good ideas that get copied over and over again by different
people. It is the swarming that takes place around anybody's good idea.
Derek Lidow is unique in having successful careers as CEO of a global publicly traded semiconductor company, a founder and CEO of an innovative and valuable startup, and now as a teacher and scholar of entrepreneurship and innovation. Dr. Lidow is a professor of the practice at the Keller Center for Innovation in Engineering Education at Princeton University. He is the author of Startup Leadership: How Savvy Entrepreneurs Turn Their Ideas Into Successful Enterprises (2014), Building on Bedrock: What Sam Walton, Walt Disney, and Other Great Self-Made Entrepreneurs Can Teach Us About Building Valuable Companies (2018), and THE ENTREPRENEURS: The Relentless Quest for Value (2022), as well as more than a hundred articles on innovation, entrepreneurship, and leadership. Lidow graduated summa cum laude from Princeton and received a PhD from Stanford as a Hertz Foundation Fellow.