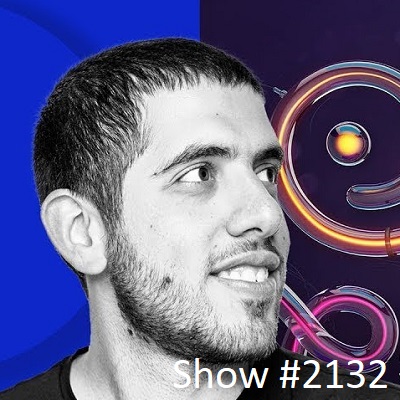 06 Dec

December 6, 2022 – Entrepreneur Mag Editor-in-Chief Jason Feifer and Innovator's Handbook Hussain Almossawi



Jason Feifer – Editor in Chief of Entrepreneur Magazine and The Author of Build for Tomorrow: An Action Plan for Embracing Change, Adapting Fast, and Future-Proofing Your Career
Because something worked one way, doesn't mean that it will
always work that way. Perhaps, in fact, these big changes are an
opportunity to find a better way to operate.
Jason Feifer is the Editor in Chief of Entrepreneur. He has spent more time editing, writing, and speaking with people about their career trajectories than almost anyone alive, and he'd love to be a guest on your show to discuss: – The "quiet quitting" epidemic – Why millions of people are itching for a career change right now – Why this volatile market is a perfect opportunity to make a major life/career change – The 4 phases of change that he's identified— and how to embrace them to make this the best phase of your life Jason just released a new book, Build For Tomorrow, that covers these topics in depth, and he's spent years studying change, particularly when it comes to careers. He's excellent at getting people "unstuck," and amidst this "quiet quitting" epidemic, in which so many people are generally dissatisfied with their careers and with working from home, Jason could be the anchor for a highly engaging segment that a lot of your audience would relate to. He can share his framework for embracing change, and plenty of anecdotes from some of today's leading entrepreneurs about how they navigated similar situations.



Hussain Almossawi – Author of The Innovator's Handbook: A Short Guide to Unleashing Your Creative Mindset
The way you get to the magic moment of innovation is to be
flexible and open minded. Allow yourself to not stick to your ideas
that you had in the beginning.
Hussain Almossawi is an innovator, product designer and visual effects artist who has worked across industries and around the world consulting for companies such as Nike, Apple, Google, Adidas, Intel, and Ford Motor Company, among others. He is a regular keynote speaker on innovation and design and has taught at several universities. In 2019, Hussain founded Mossawi Studios, a multi-disciplinary design studio specializing in creating memorable, iconic, and bold experiences. He loves blurring the lines between product design, visual effects, and storytelling.