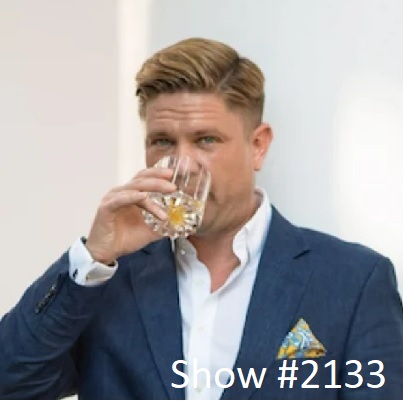 08 Dec

December 8, 2022 – Celebrating King Tut's 100th Adam von Gootkin and Financial Fast Track Dr. Keith Johnson



Adam von Gootkin – Co-Founder & Chief Executive Officer of Highclere Castle Spirits
I sent a random e-mail to the Highclere Castle website and the
next day the phone rang and it was the Earl of Carnarvon to talk about
my idea! Two weeks later, I was on a plane to stay at the castle for the weekend. We sometimes forget the impact the cold call can have.
Adam von Gootkin has been on the show many times, one of our favorite guests. A lifelong entrepreneur, Adam von Gootkin's pedigree in the spirits industry dates back to his family's distillery in the 1800s, while his lineage as a risk-taker can be traced directly to his great grandfather's Prohibition-era speakeasy on the Connecticut River. Over a century later, Adam has more than a decade in the spirits industry and brought his family's legacy into the next generation by co-founding Onyx Spirits Co., an award-winning craft distillery offering America's first ultra-premium moonshine and New England's first whiskey. Adam's next venture would take him from the Connecticut coast to the rolling grasslands of the English countryside and to one of the most famous homes in the world. Partnering with the Earl & Countess of Carnarvon, the owners of Highclere Castle (known to millions of fans around the world as the home in the award-winning tv series and motion picture, Downton Abbey). In 2017, Adam co-founded the Highclere Castle Cigars Company, produced with world-renowned cigar blender Nicholas Melillo in Nicaragua. The cigar went on to win many awards, with the brand rapidly expanding throughout the US, UK and mainland Europe. Highclere Castle Spirits joined the budding empire the following year, in keeping with Adam's vision to create a global portfolio of hyper-authentic prestige brands with deep roots. In 2019, the award-winning Highclere Castle Gin became the first of a super-premium line of spirits made from the oats and botanicals grown on Highclere Castle Estate, specifically, lavender planted by the Bishops of Winchester in the 9th century. Adam has been featured on Bloomberg, Forbes, Fortune, NBC, and many other leading media platforms. Adam's vision is to continue building an ultra-luxury global portfolio of distinctly authentic brands rooted in the uniqueness of their terrior and provenance; a celebration of history, authenticity, and irreplaceable pedigree.



Dr. Keith Johnson – Author of Financial Fast Track: How to Experience Abundance, Accelerate Results, Eliminate Bad Debt
COVID should have taught us something: that you can't rely on
your job, your one source of income. If you want to build wealth and
have the life you want, you have to have multiple streams of income.
Dr. Keith Johnson is an Amazon best-selling author, success strategist, and frequent speaker at the largest business and church gatherings, all over the globe. His mission is to empower entrepreneurs through the Three Pillars of Success: Confidence, Leadership, and Wealth. Dr. Johnson holds a Doctorate of Philosophy in Theology from Christian Life University and serves as the President of Destiny College International. For more than 25 years, Amazon Best-Selling author Dr. Keith Johnson has been known all over the world as an Internationally Acclaimed Confidence Coach and Speaker. He holds a Doctorate of Philosophy in Theology and serves as the President of Destiny College International. With his transformational message, Dr. J has had the honor of coaching more than one million leaders to elevate their levels of success to be more, do more, and have more than they ever imagined. There was a day when America's #1 Confidence Coach had no confidence at all. After his first business failed, after accruing $180,000 in credit card debt, and after having to move in with his mother-in-law, Dr. J discovered the principles to lift himself—and anyone—from poverty to prosperity. Today, Dr. J is empowering entrepreneurs through the Three Pillars of Success: increase their CONFIDENCE; create a lifestyle of LIVING WEALTHY; and climb the mountain of LEADERSHIP to make a huge positive difference in their world and the world around them.