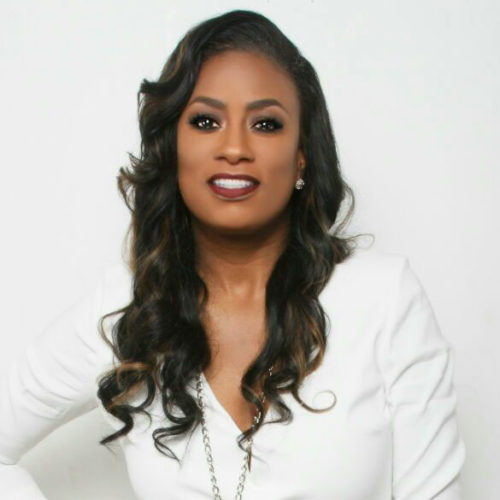 23 Feb

February 23, 2022 – Bravo TV Star Jewel Tankard, Coaches Coach Frank Macri and Bank of America's Erin McCullen



Jewel Tankard – TV Star and Author of The Mind of a Millionairess
Jewel Tankard, economist turned financial powerhouse, is taking the world by storm. As a serial network marketer, she has grossed over $5 million and
empowered over 250,000 people in her robust organizations. She has a global reputation for creating multiple six- to seven-figure earners with her success strategies. Committed to helping women create wealth, Jewel created The Millionairess Club with over four hundred members across ten countries. The club empowers women to trust their financial gut, improves their confidence, gives them cash creation and wealth-growing strategies, and introduces them to modern investment tools. Known as the matriarch of Bravo's hit reality show Thicker Than Water: The Tankards, and a current star of Fox Soul's Chatter, Jewel is a superstar in both the business and entertainment industries. The wife of gospel jazz legend Ben Tankard, Jewel co-pastors The Destiny Center in Murfreesboro, TN, and has five children.



Frank Macri – Founder of Thriving Coach Academy
Frank Macri is a master coach and the founder of Thriving Coach Academy, an International Coaching Federation (ICF) accredited program that trains the highest caliber of professional coaches. What makes Frank different is that he is laser focused on helping coaches earn $100k annually, with clients coming to you (instead of chasing them) all predictability and high ROI. Since the beginning, they've helped over 1,000 coaches reach this goal.

Erin McCullen – Head of Deposit Products at Bank of America
Erin McCullen is the Head of Deposit Products at Bank of America, leading a team that delivers everyday banking and savings solutions to more than 45MM clients. In this role, she directs the company's efforts in providing a full range of consumer deposit products and services including checking, savings and money market accounts as well as CDs and IRAs. McCullen is responsible for a $980B deposit portfolio, one of the largest in the world, that delivers more than $20B in revenue to the company overall. Under her leadership, the product team has delivered a number of solutions to help clients better manage their financial lives, resulting in continuous portfolio growth of 2% each year. In 2020, the Deposits Products team also launched Balance Assist, a revolutionary short-term loan that provides an affordable way for clients to manage their immediate liquidity needs. Since its release, Balance Assist has proven to be another tool that helps clients bank confidently and better manage their finances. Prior to this role, McCullen has held a number of leadership positions in Credit, Operations, Fraud, Risk, Marketing and Deposits at both MBNA, America and Bank of America. With her leadership and passion for helping others, McCullen serves as the chair of the Disability Action Network which works to foster an inclusive environment that accepts, values, respects and supports individuals impacted by disabilities. She is also a volunteer within the public school system.