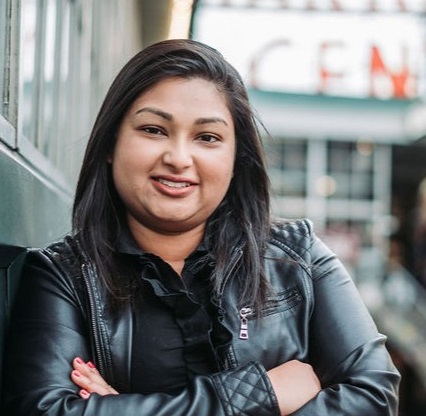 25 Feb

February 25, 2022 – 6 Sigma in Marketing Shreya Banerjee & Paul Counts and Animal Spirits Dr. Steven Farmer



Shreya Banerjee & Paul Counts – Co-Founders of Marketing Counts
Lean 6 Sigma is common sense! Doing things in
a strategic way, trying to figure out what is
not working and stop doing that!
Paul Counts is co-founder of Marketing Counts and a digital marketing expert for over 20 years; started when he was in high school. He built a name of a top organic content strategist & together with his co-founder Shreya Banerjee they went next level & started applying the Six Sigma concept to create organic content & management systems for their clients. At 16 Counts launched the Cuda Apparel Estores which were individual stores optimized for schools and organizations to do online fundraising. Soon, he also built a strategic partnership with CougFan.com to deliver their first online store selling officially licensed Washington State
University merchandise. Shreya Banerjee started her online entrepreneurial journey. She quickly discovered how to generate traffic and sales through Google Ads (previously Adwords) and started content marketing. Banerjee continued to expand her online marketing expertise into leveraging the power of content marketing for free traffic and backlinks. Meanwhile, Counts was growing his ecommerce pet business and sold an online coffee company for a client after growing it's sales and revenue. It was also in this year that Counts generated a first page Google listing for both "pet supplies" and "coffee."



Dr. Steven Farmer – Renowned "animal spirit guy" and Author of Animals: Personal Tales of Encounters with Spirit Animals
Pay attention to what you see, what you hear
and what you feel after you send a request (to nature).
Dr. Steven Farmer is a bestselling author, licensed psychotherapist and somatic therapist, shamanic healer, ordained minister, and former college professor. His extensive experience in the fields of psychotherapy and shamanic healing enables him to provide his clients with a comprehensive and highly individualized counseling experience. Dr. Farmer's unique approach as a psychospiritual healer is the result of his in-depth studies of spiritual transformation, trauma recovery, shamanism, hypnotherapy, breathwork, and energy psychology. Dr. Farmer has written a copious amount of bestselling books, including Healing Ancestral Karma; Animal Spirit Guides; Shaman's Path Cards; Spirit Animals as Teachers, Guides, and Healers; Pocket Guide to Spirit Animals; Earth Magic; Earth Magic Oracle Cards; Power Animal Oracle Cards; Messages from Your Animal Spirit Guides; Sacred Ceremony; Children's Spirit Animal Cards and Children's Spirit Animal Stories CD Volumes I & II. Dr. Farmer hosts workshops on animal spirit guides, shamanism, ancestral healing, and Earth-centered spirituality. His dynamic and entertaining teaching style helps to fully engage participants on their spiritual healing journeys. He also offers individual consultations in person or online. Dr. Farmer has a B.A. in psychology from University of California, M.A. in counseling psychology from Chapman University, and a Ph.D. from Madison University. He serves on the board of the Society for Shamanic Practice.