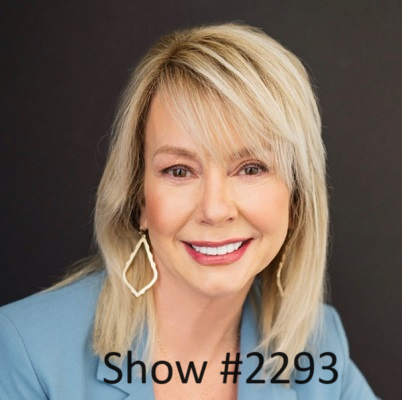 13 Oct

October 13, 2023 – Education Entrepreneur Tammy Myers and AirBnB Fran Hassing & Peter Buzzard talks about SCORE



Tammy Myers – Founder and President at Mrs. Myers' Education Services
We took a second-grade classroom and supported the students that
were struggling. 24 out of 25 students made significant gains. We
set the foundation for learning by teaching the students how to learn.
Tammy Myers inspires even the most reading-resistant to love books. A licensed speech pathologist, Myers has pioneered an approach that takes kids on a journey to become strong and confident learners. Tammy's work began more than 20 years ago with children who had speech and neurological disabilities. To help children learn to communicate and learn, she introduced techniques that engaged their senses, included systematic movement, and repetition, and predictability. She found the children she worked with not only became better communicators, they also became better learners. Reading became a school skill and a strategic life skill. Giving these students with 'special needs' life literacy skills, also opened the doors for acceptance with their peers, inspired teachers to support them through academic challenges, and empowered parents to support their child's personal growth. Today, Tammy and her team of educators help children in all levels at Mrs. Myers' Playroom and Mrs. Myers' Learning Lab in Racine, Wisconsin. The year round pediatric therapy, and literacy and math programs move children toward breaking boundaries and exceeding expectations. Mrs. Myers' Learning Lab takes children through activities in four brightly colored rooms, called "Chapters". Using creativity through games, sports, videos, iPads, play-dough and even shaving cream (yes, shaving cream!), kids engage completely in the learning experience. By the end of the program, each child has written his or her own book and receives a published copy! In addition to Mrs. Myers' Learning Lab, Tammy works with students with speech and language disorders, coordinates an occupational therapy program through Mrs. Myers' Playroom, and a literacy program through Mrs. Myers' Education Services for the community in cooperation with private schools, charter schools, and non-profit foundations. She is a graduate of Leadership Racine, an active member of RAMAC, and past-president of TEMPO Racine. Her speaking engagements include educational presentations for administrators, teachers, and parents to promote success in the classroom through language and literacy. Student success continues to be her motivation and drive. Her passion for student literacy will captivate the heart of any audience. A graduate of the University of Arkansas for Medical Sciences, Tammy Myers received a Bachelor of Science degree and a Master of Science in Communication Disorders. She is a life long learner striving for knowledge in the complex processes of cognition, psychology, and language. She maintains her Certificate of Clinical Competence through the national American Speech Language and Hearing Association. She continues in private practice speech language therapy in Mount Pleasant.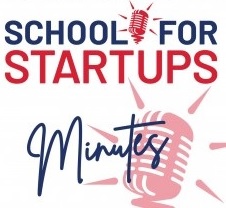 SFS Minute 283: Tammy Myers




Fran Hassing – Owner of Hassing Hills Hideaway
I went to SCORE and said we are thinking of opening a short term rental
property to augment our retirement income. The process with SCORE was
an extremely positive process. I can't say enough about it. One of the
biggest things was doing a SWOT analysis to study strengths, weaknesses,
opportunities, and threats with a SCORE executive.
This story epitomizes the entrepreneurial spirit thriving in Idaho's business landscape. Meet Francine Hassing, the dynamic owner of Hassing Hills Hideaway. It showcases the power of small businesses as the driving force behind Idaho's economic engine. Amidst this vibrant landscape, SCORE, an organization supporting small businesses, plays a pivotal role. SCORE provides invaluable resources, mentorship, and guidance to entrepreneurs throughout Idaho, empowering them to overcome challenges, refine their strategies, and achieve sustainable growth. As the owner of Hassing Hills Hideaway, she has created a tranquil retreat nestled amidst Idaho's breathtaking landscapes, offering guests a remarkable escape into nature's embrace. While Fran's success is undeniably impressive, her partnership with SCORE amplified her entrepreneurial journey and fueled her business growth.



Peter Buzzard – SCORE Mentors – Chapter Co-Chair and Certified Mentor at Treasure Valley, Idaho Chapter
Go ugly early. You need to get into the market as early as you can
with a minimum viable product so that you can learn.
Peter Buzzard, a seasoned technology marketing executive, possesses specialized expertise in channel development, product marketing, and demand generation. His key strength lies in expanding revenue streams by initiating product launches, executing strategic programs, and establishing partnerships to rapidly increase revenues through integrated indirect and direct routes-to-market. Peter has an extensive background in marketing enterprise technology hardware, software, and services across regions such as the US, Latin America, Europe, and Asia Pacific, consistently achieving remarkable quarterly growth rates ranging from 50-100%. His professional journey includes navigating complex M&A deals and venture-backed initiatives, with transaction values spanning from $1 million to $1.6 billion, and overseeing three successful IPOs. During his recent tenure at HP, Peter focused on global channel sales and marketing efforts. Initially, he concentrated on selling enterprise printing software solutions through existing resellers. Later, after the acquisition of Samsung's copier business, he spearheaded the re-launch of HP's channel program for managed print services, encompassing hardware, software, and services.