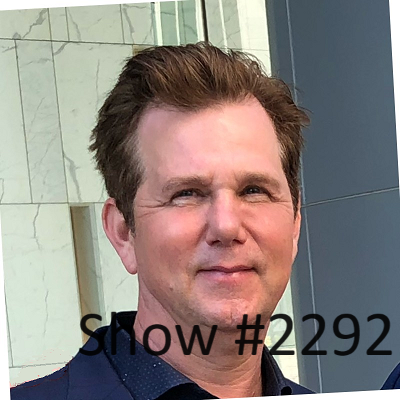 12 Oct

October 12, 2023 – Strauss Naturals Wayne Elliott and 15 Minutes of Shame Des Hague



Wayne Elliott – Ship Recycling and Strauss Naturals Advocate
I owe my life to Strauss Naturals products. Jim Strauss had such an
understanding of nature and how everything connects. There has
never been one word that he said that did not turn out to be true.
Wayne Elliott is a former football and baseball player. He has been in the ship recycling business for 40 years. His company can take a 1000-foot-long ship and reduce it to a pile to reusable materials. He has grown into other areas such as battery recycling. He recounts his life-changing experience with SHD, a health supplement he stumbled upon after battling angina and its debilitating symptoms. Struggling with leg cramps, shortness of breath, night sweats, and chest pains, Wayne also grappled with anxiety and a lack of energy, resigning himself to the fate of heart-related issues that plagued his family. However, upon learning about SHD through a friend in Vancouver and being inspired by studies from renowned institutions like Harvard, Wayne decided to give it a try. Astonishingly, within two weeks of taking SHD, he noticed improvements in unexpected ways – his hearing returned, and his respiratory system cleared, leading to a significant boost in energy. Over the course of three months, Wayne transformed into a revitalized version of himself, feeling as energetic as he did decades ago. This transformation propelled him into a new phase of life where he actively engaged with others, becoming a spokesperson for Jim Strauss, the creator of SHD. Wayne's involvement extended to radio shows and lectures, allowing him to share his incredible journey with thousands of people suffering from various health issues. His enthusiasm and dedication to natural health solutions led him to become a regular guest on radio networks in the USA and Canada, where he continued to spread the word about his positive experiences with SHD and its miraculous effects on individuals dealing with diabetes, heart disease, low energy, and clogged arteries. Wayne's story highlights the power of painless, safe, and affordable health products, emphasizing the beauty of solutions that genuinely work. His gratitude towards Jim Strauss and the Strauss Heart Drops is profound, as he believes that without this intervention, he might not have been alive today, reinforcing the transformative impact of natural health remedies in the face of life-threatening conditions. Strauss Naturals is sponsoring the show with support for our radio-minute segments. Wayne says very simply that their products saved him. He became an advocate for the company and has been working with them for 29 years.





Des Hague – Back from Being Cancelled, Strategic Advisor at Ikoniq and the Author of Fifteen Minutes of Shame: How a Twitter Mob Nearly Ruined My Life
Social media has allowed what Phil Collins called, 'Too many people, too
many voices.' Everybody has a microphone and some people need them,
but not everybody needs to share every thought that they have. Being judge
and jury is not a good look.
Des Hague shares the good and bad in his book 15 Minutes of Shame- How A Twitter Mob Almost Ruined My Life. Des "D.G." Hague is an acclaimed executive leader with a proven track record of leading global brands. In his private equity ventures he has returned over half a billion dollars. Des "D.G." Hague is an acclaimed executive leader with a proven track record of leading global brands. In his private equity ventures he has returned over half a billion dollars to shareholders. Hague is the co founder of Hague Enterprises LLC and has made several investments since its inception in 2015. Hague has served on the board of over 20 companies and currently serves on the advisory board of several companies; YoungCaruso, MRGN, Ikoniq, Happy Clinic, and Messenger Corporation, Hague also advises several start ups and not for profit organizations. Additionally, Hague provides expertise and advisory services for several private equity firms specializing in turnarounds, buyouts, and industry consolidations. Most recently Hague served as the President and CEO of VIPER EA a leader in retail profit optimization. During in his three-year tenure Hague increased the enterprise value of the company to $100 million a 20x plus increase. Between 2009 to 2014, Hague held the position of CEO of Centerplate, Inc., which grew under his leadership to become North America's largest hospitality business, operating in sports, convention centers, and entertainment venues in over 40 US states, Canada, and Europe with more than 40,000 employees. Sold to Olympus Partners resulting in Kohlberg (equity owner) largest return at the time of the transaction. Hague elevated the performance of Centerplate to unparalleled heights, resulting in numerous awards and recognitions, including "Best Food and Beverage" by Convene Magazine, "No. 1 NFL Experience" by Stadium Journey among others. Prior to Centerplate Hague has had the pleasure of working for iconic brands such as Safeway, IHOP, 7-Eleven, Maytag, PepsiCo and Whitbread and attributes his success to a never stop learning mentality. Hague is heavily involved in the community and his efforts to date has helped raise over one hundred million for worthy philanthropic causes. Hague has won numerous awards throughout his career but is most proud of the ones associated with being a force for good from Baltimore, Toronto, Vancouver, California and Connecticut among others.