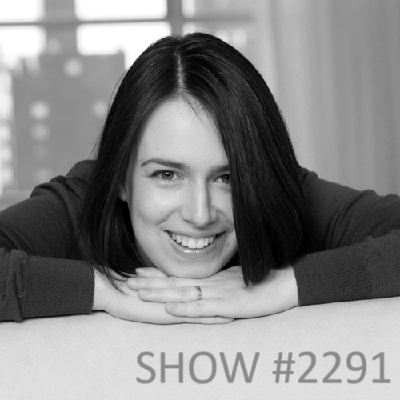 11 Oct

October 11, 2023 – Lead Together Tania Luna and Learning & Development Ginine Capozzi



Tania Luna – Founder of Scarlet Spark and the Author of the Book Lead Together: Stop Squirreling Away Power and Build a Better Team
The difference between power over versus power with is important.
Power over is how most of us think about power, power as a means
of control. I have authority and I am going to get other people to do
what I want them to do. Power with is asking what power do I have,
what relationships do I have and then using that to grow the power
of the team. When the team's power grows, your own power grows.
Tania Luna is a psychology researcher, educator and author of multiple books, including Lead Together: Stop Squirreling Away Power and Build a Better Team, The Leader Lab and Surprise. She is the founder of Scarlet Spark, a nonprofit that amplifies the effectiveness of animal advocacy organizations, and cofounder of LifeLabs Learning, a leadership development company that helps thousands of people become more capable leaders. She is also the co-host of the podcast Talk Psych to Me. Across her work, she strives to inspire interconnectedness among all living beings, humans included. She lives in a micro-sanctuary with rescued pigs, goats, dogs, roosters, cats and the love of her life.





Ginine Capozzi – L&D Consultant & Owner of KnowledgeForce Consulting LLC
You can make money by investing in people and doing it in incremental bits
at a time. By investing in people, so many metrics begin to move. Return on
talent investment looks at where you get the best returns on talent
investment, is it in culture, closing strategic gaps, or something related to
reducing the amount of time in training.
Ginine Capozzi is an L&D Consultant, Professional CoActive Coach, and Owner of KnowledgeForce Consulting. Ginine has made it her mission to revolutionize training solutions to power people and businesses. With a background in Learning and Development Strategy, Ginine has over 15 years of industry experience, making her an ideal fit for podcasts targeting owners, founders, directors/VPs of HR, talent development, engineering, and sales. She is a hands-on leader, well-versed in the science of adult learning and change management, with expertise in curriculum development and instructional design. Ginine's unique approach emphasizes the compounding returns training offers, even with as little as 1% behavior change. Her dedication to making a positive difference in the lives of others is evident through her active involvement in the community and volunteering efforts. Ginine's knowledge and passion for reimagined training solutions that are strategically-planned and executed have made her an asset to numerous Fortune 500 companies. She continues to push the boundaries of training excellence, using techniques like Whole Brain® Thinking, gamification, and e-learning to deliver dynamic and engaging content. By inviting Ginine to your podcast, you'll provide your audience with valuable insights on talent development and strategies to unlock their team's full potential. Don't miss the opportunity to have Ginine Capozzi as a guest on your show and inspire your listeners to drive real and sustainable change within their organizations. Book her now to spark meaningful conversations and lead the way to success!