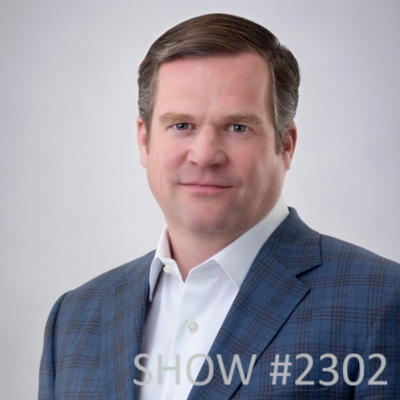 03 Nov

November 3, 2023 – 150 Patents Greg Bullington and AI Investor Jason Criddle



Greg Bullington – CEO & Co-Founder of Magnolia Medical Technologies
From the time you have very legitimate proof and scientific evidence
about the ability to dramatically improve standard of care in medicine
to implementation at scale is 17 years. In health care, nobody wants
to be first. Fortunately, no one wants to be last.
Greg Bullington is CEO & co-founder of Magnolia Medical Technologies. Magnolia's mission is to eliminate the misdiagnosis of sepsis. Sepsis is the #1 leading cause of death, costs and readmissions in hospitals nationwide. Diagnosis of sepsis is plagued by an average of 20% to over 50% of positive sepsis blood tests inaccurately providing false-positive results. Greg has raised over $125 million to date to finance the successful growth and development of the company. Magnolia's flagship product, Steripath®, is the only FDA-cleared product family indicated to reduce blood culture contamination that causes false-positive diagnostic test results for bloodstream infections including sepsis, that can lead to harmful patient misdiagnoses, mistreatments and significant avoidable hospital costs. Greg has led all aspects of company development since inception including clinical trials, peer-reviewed publications, intellectual property strategy, product development, manufacturing and overall commercialization strategy. With a broad-based background, Greg has deep industry expertise in the medical device and healthcare technology sectors. Over the past 20 years, Greg has led engagements and worked with senior executive teams at over 50 companies ranging from Fortune 100 corporations to venture-backed and early stage startups as a consultant, advisor, and investor. Additionally, Greg has significant intellectual property expertise. He is the first named inventor on over 100 issued patents and 50+ pending US and international patent applications. Greg began his career in professional services with Deloitte & Touche LLP. He continued his professional development as a management consultant with Lake Partners, a Seattle-based strategy consulting firm prior to founding Forum Ventures in 2006.





Jason Criddle – Managing Director of SmartrHoldings
The biggest hack I could tell any business right now, if you have a
cleaning company, a landscaping company or you're trying to get a
new app online, go get $1000 of T-shirts and leave your house and
walk into a public area and make a scene! Give away product that
leads people back to your website. It will pay for itself tenfold!
Jason Criddle is a father, millennial investor, international best-selling author, entrepreneur, and has helped sell more than an estimated $2bil in products and services. Jason is founder of SmartrCommerce, SmartrHoldings, SmartrMarketing, and Jason Criddle and Associates. Jason builds successful on and offline sales processes and investment and insurance infrastructure for companies making $100k or more a month in sales. Specializing in top tier performance, his brands, writing, and education have helped entrepreneurs and companies sell and build more than an estimated $2-billion dollars worth of products, services and infrastructure. He has personally helped many hundreds of clients lose over 10,000lbs of body fat and add thousands of pounds of muscle after transforming his own body. When not working, Jason is training or in his gym, building cars and motorcycles, coaching sales and wellness, or trying to be an even cooler dad. Jason Criddle and Smartr have top-paying programs and positions in place for sales professionals, so get in touch if you are a top-performer looking to excel further in your sales career.