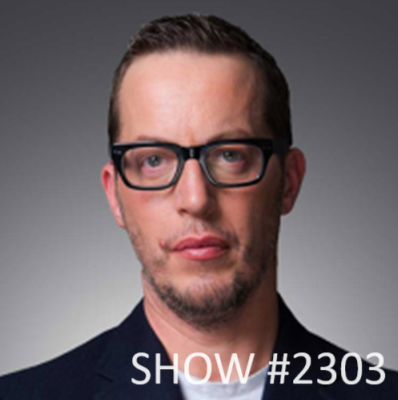 06 Nov

November 6, 2023 – UK Super Star Martin Warner and Electric Mule Richard Flentge



Martin Warner – CEO & Founder at Flix Premiere, Chairman & Founder at Autonomous Flight Ltd, Founder at Entrepreneur Seminar and Author of Startup Story: An Entrepreneur's Journey from Idea to Exit
My goal is putting 2 million passengers flying across New York City
in a year, using vertical take-off technology.  
Martin Warner is one of Britain's leading entrepreneurs, operating between the US and UK, and a global thought leader on the subject of Entrepreneurship. He is also an educator, inventor, film producer and investor. Martin is currently the CEO of Flix Premiere, the leading independent film streaming service. In addition, he was the first British pioneer to enter the eVTOL (electric Vertical Take-Off & Landing) race for Urban Air Mobility. Martin is the Chairman & Founder of Autonomous Flight, an electric aviation focused design & manufacturing firm pioneering eVTOL urban air mobility. Martin is the founder, author & mentor of Entrepreneur Seminar, the No. 1 online learning & mentoring program for Entrepreneurship. Among Martin's accolades, he achieved the grand slam fast exit when he co-founded botObjects, a revolutionary 3D printing software and hardware manufacturer, which was later acquired for $50MM in January 2015 in a record breaking 17 months by the industry leader, 3D Systems Inc.. Warner co-invented a ground-breaking full-colour 3D desktop printer called the ProDesk3D which made the front cover, appeared No.1 in T3's Magazine Hot 100 products. Martin recently made the top 100 global innovators list by Business Cloud. In recent times, the media has compared Martin as the 'UK's Elon Musk' due to his multifaceted inventions and cross-industry areas. As a prolific innovator, Martin's curiosity led him into state-of-the-art air logistics through his R&D firm Parcel Fly, and resulted in a recent breakthrough software innovation pioneering a new air traffic management process called 'Random Autonomous Routes' for use in future parcel deliveries by drones in cities around the world. Having taught entrepreneurship for 20 years, over 300,000 people have been impacted by Martin's education across the world. Today, he shares his thought leadership, teachings, and coaching through his accelerated education program – Entrepreneur Seminar. Additionally, Martin has developed over a dozen leading products, and published over 120 patents. He was responsible for creating and hosting a leading London focused start-up & venture investment conference – Tech Entrepreneurs Week. As a passionate advocate for entrepreneurship, Martin has interviewed some of the greatest leaders and innovators in the world today including Sir Richard Branson, Peter Guber, Steve Wozniak, Jimmy Wales, Carly Fiorina and others. Martin frequently comments on his ventures in the media, and has appeared on many news programmes including Sky News, BBC News, BBC World News, Fox Business, and across many print, magazine and online media outlets across the world. He has appeared on a number of magazine cover's including Variety and Screen, and delivered a keynote interview at the Cannes Film Festival.





Richard Flentge – Solar Expert and Author of Verities of an Electric Mule
In North America, we talk about being below the 30th latitude which
is a little south of Atlanta. They do get enough sunshine to substantially
impact their electric bill with solar.
Richard Flentge, author, as a Journalist reporting on the rise of the electric vehicle, Tesla, and solar technology, he has covered Climate Change, Tesla battery Technology and Solar innovations.On the research side Richard managed an off grid solar array and battery research focused on the innovation of devices, and repurposing of used electric vehicle batteries. Richard has experience in solar battery banks for off grid, computer power backups, solar homes and custom electric vehicles. Richard has configured and sold multiple large solar battery builds around the US, Canada, Australia and New Zealand and multiple countries in Europe. He has international experience with Chinese suppliers. He is also known for Mule Tack, a history book on how the mule became the official state animal of Missouri. A true fact based story of a Missouri man fighting injustice to get the Mule legally adopted as the state animal of Missouri. His latest book ZAT How to survive the Apocalypse and Not Freak out, 2nd edition paperback was released in 2022. As former Co- host of EVTV Richard has appeared and over 50 online videos and helped produce over 200 webcasts chronicling the adoption of electric vehicle technology with Jack Rickard.