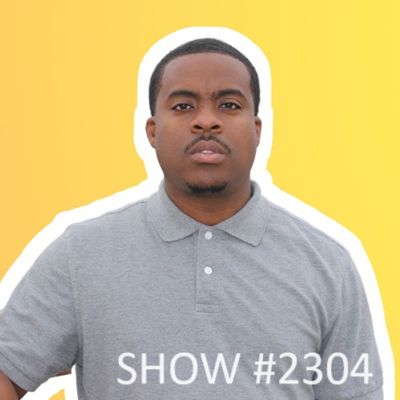 08 Nov

November 8, 2023 – Situational Awareness Mike Shapiro and Disctopia Patrick Hill



Mike Shapiro – CEO of EQTY | Forbes Global Properties and the Author of the Book Read the Tape: Using Situational Awareness to Predict Business and Personal Probabilities
I do think real estate residential will decline in valuations because of the
high interest rates. Do i think it will be a repeat of 08? No. I think we're
down 10% already.
Acclaimed entrepreneur Mike S. Shapiro's risk-inclined and results-oriented methods help individuals and organizations leverage insights for stellar results, including building his multi-billion-dollar business, HOM Sotheby's International Realty. He is also the CEO and Co-Founder of EQTY | Forbes Global Properties and a co-founder of Plunk, a Seattle-based proptech start up. Mike's system is based on skills he developed as a market maker and trader with the Chicago Board of Options Exchange. There, he learned the value of paying attention to what's in front of us – "reading the tape" – and how to use information to predict behaviors, leverage opportunities and achieve game-changing results and lifelong satisfaction. It's the same method he used when he purchased a nearly bankrupt real estate firm in coastal Orange County, California during the 2008 "Great Recession" and that he sold 10 years later to create the world's second-largest Sotheby's International Realty brokerage, with 1,200 agents and annual sales exceeding $7 billion. He's also used this system to coach 1,000+ real estate agents to greater success, including many who now rank among the "Top 20" agents in the U.S. Mike – who describes himself as "cold and calculating as a trader and as empathetic as a golden retriever, which is why I have a 51% approval rating" – approaches life and work with a commitment to joy: the joy he finds in helping others and the joy they experience when they realize that success is achievable. He's a frequent speaker at conferences and universities, a featured guest on television news shows and podcasts, and a sought-after expert on real estate and investing for local and national business publications. His perspectives on real estate and equity markets are available via his blog and soon, his podcast will launch on ForbesRadio.





Patrick Hill – Founder and CEO of Disctopia
The LinkedIn paid ad model is three to four times more expensive than
Google, Facebook, or any other paid advertising. It is because you can
drill down to the exact person that you are trying to target.
Patrick Hill is the founder and CEO of Disctopia, a music streaming and podcast hosting platform. After selling mixtapes from his backpack and helping his friends distribute their music, he realized how unfairly artists were being paid for their work. This led him to create a platform that pays the highest per stream in the market. Dystopia is now one of the fastest-growing streaming platforms for creatives, boasting over 4 million podcasts, music from 10,000 indie artists, and a recent addition of 20,000 audiobooks to its offerings. With many creators struggling in the streaming era, Patrick's mission is to help them grow and secure a steady income from their work.