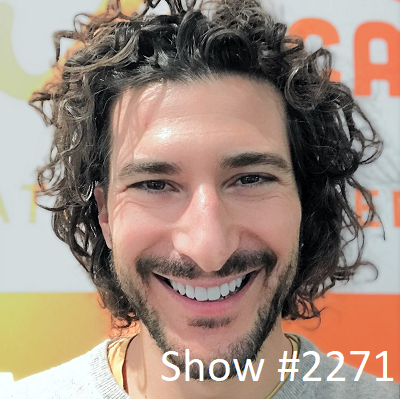 05 Sep

September 5, 2023 – Minister of Chocolate Justin Frank Polgar and IP Give Away Robert Cote



Justin Frank Polgar – CEO of YES Cacao
We sell our chocolate bars in 160 stores. We would just walk in
and we had a 100% track record closing stores.
Justin Frank Polgar is the CEO of YES Cacao. Over the past decade, Justin has been in service of the cacao bean and its many talents, namely as a delivery system for botanicals. In his early adolescence, he was exposed to several "forgotten foods", like ginseng and spirulina, that changed the way he felt in his body. This sparked a quest to find more magical botanicals that have beneficial effects on our energy levels. Many of these foods don't taste particularly yummy, BUT he recognized that folding their flavors into chocolate was highly effective, and more pleasing to the palate. Focusing his perspective on chocolate innovation, and education in the holistic health and wellness category, Justin has formulated over 50 delicious potions blended into wild-harvested chocolate. He personally consumes half a pound of chocolate daily. In true Willy Wonka style and philosophy, he is an inspirational cheerleader for everyone to find their YES. If you happen to meet Justin on the streets, you may find him singing "YES!", dancing like a wild child, praising freely, and concocting what he calls Yesology. He is inspired by service to humanity, expansive consciousness, wise friendships, and by his beautiful wife, Zoë, and his cosmic son, Orion, and is getting ready to welcome his daughter in the Autumn of 2020 (names are still brewing). He's a fan of ceremonial tea, adventuring to foreign lands, and engaging plant medicine of the old pharmacopoeias.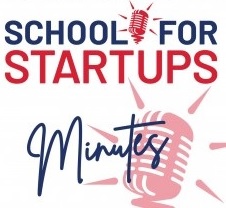 SFS Minute 252: Chocolate Medicine




Robert Cote – CEO of Cote Capital
By learning to share technology, we reap the benefits of a global population
that can add value. By adding value for others, you actually create value for
yourself. The more you help others, the more you can help yourself.
Robert Cote is one of the world's leading IP lawyers and investors, bringing 25 years of experience in identifying, valuing, and investing in the breakthrough IP assets of technology companies that built new industries in America that are responsible for its prosperity. He has experienced firsthand the challenges technology companies face in funding the growth of their businesses as they enter commercial markets. He developed the IP capital model as a better way of investing in and scaling a new generation of these companies. The model is designed to enable many more companies with breakthrough IP to succeed in having an impact in the world and in bringing long-term growth in jobs and wages to people and their communities while delivering big returns to investors because of the infinite potential of breakthrough IP to bring transformative economic benefits to a company when broadly adopted. Prior to founding Cote, he established and led the New York office of McKool Smith as its Managing Partner, where he was instrumental in helping the firm achieve #1 rankings in IP. Robert is ranked by Intellectual Asset Management (IAM) as one of the world's top IP leaders.