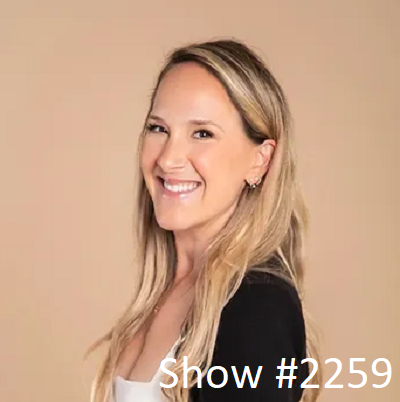 09 Aug

August 9, 2023 – Patriot Award Winner & Watch Entrepreneur Ilan Srulovicz and The Chateau Jaclyn Goldis



Ilan Srulovicz – The Walking Dead Actor, CEO & Founder for Egard Watch Company
Before people were using Indiegogo as a pre-selling platform, I saw that
it was a great platform to pre-sell my watches. The nice thing is you
get market feedback right away.
Ilan Srulovicz is the CEO, designer & Founder of Egard Watch Company since 2012. The watch brand has been worn by celebrities and public figures, such as millionaire businessman and "Shark" Robert Herjavec, and actors Anthony Anderson and Jeff Daniels. Ilan is also an American actor featured on the hit TV series "The Walking Dead," with recurring roles as Marvel's Loki, in The Big Short, Deepwater Horizon and more. He is an award-winning director and documentarian having interviewed speakers, musicians, and actors such as Jordan Peterson, Alex Jones, Tom McDonald, Dee Snyder, Jimmy Dore, Anomaly, and more. He is a multiple-time expert guest speaker and interviewee on numerous news stations including Fox News, Fox & Friends, Fox Business OANN, Just News, Daily Wire, Western Journal, and Epoch Times. Ilan has been interviewed by hosts such as Sebastian Gorka, Rudy Giuliani, Tucker Carlson, and more.





Jaclyn Goldis – The  Author of The Chateau: A Novel
I love writing. I love doing this. I'm going to do it forever and
if I have to go back and get another job I will, but I am never
giving up. After saying that I got my first agent two weeks later.
Jaclyn Goldis holds a BA in Economics from the University of Michigan-Ann Arbor and a JD from NYU School of Law. Having spent seven years practicing estate planning law at Sidley Austin LLP in Chicago, she eventually left her legal career to embark on a global travel journey and nurture her passion for writing novels. Whittling down her possessions to essentials that could fit within a backpack, she roamed various corners of the world for over a year, ultimately settling in a tranquil coastal vicinity. Her usual haunts include seaside cafés where she dedicates herself to the craft of writing. In 2021, her debut literary creation, titled "When We Were Young," graced the shelves as a work of historical women's fiction, published by Hachette/Grand Central. Building on this accomplishment, Jaclyn's next literary venture, "The Chateau," an enthralling mystery/thriller, is poised to make its entrance into the literary scene under the banner of Simon & Schuster/Atria/Emily Bestler Books on May 23, 2023. Steering her career, Jaclyn Goldis is under the professional guidance of Rachel Ekstrom Courage from Courage Literary Management, who represents her literary endeavors.