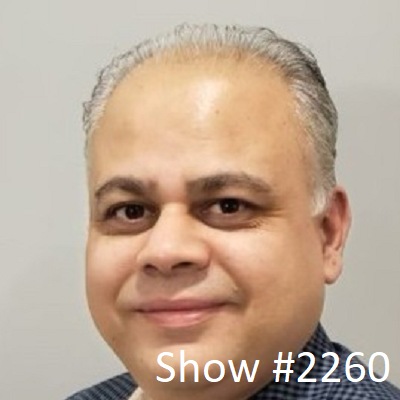 11 Aug

August 11, 2023 – Accountability Rahul Sharma and 10 Ways to Get Sued Mitchell C Beinhaker



Rahul Karan Sharma – Vice President – Learning & Development of Collabera and the Author of Habits 4 MIRACLES: Design Your Life Your Way
Who are the people you are talking to on a regular basis? Are they
injecting positivity in you or are they extracting positivity from you?
Talk to people that will make you believe in your own strengths.
Rahul Karan Sharma is a Transformational Speaker, Author, and Leadership Coach with over 20 years of experience in Corporate America. With a passion for inspiring others, he empowers individuals and teams to strive for excellence and achieve high-performance results. As a specialist in leadership and mindset coaching, he engages audiences by helping them understand that leadership and mindset are two interconnected aspects that play a crucial role in achieving success and making a positive impact. Leadership is not merely about holding a position of authority; it's about guiding and inspiring others toward a shared vision. Effective leaders understand the importance of cultivating the right mindset within themselves and their teams. Rahul is well-versed in a range of topics that are crucial for personal and professional development. As a busy entrepreneur, he can deliver insights on "Developing Habits of Happiness," shedding light on how individuals can cultivate a sense of contentment amidst their busy schedules. His expertise extends to the realm of leadership, where he can elaborate on "The Power of Positive Leadership," delving into how a positive mindset can profoundly influence effective leadership, fostering motivation and collaboration. Rahul's knowledge also encompasses "Growth Mindset in Leadership," where he can elucidate how embracing a growth-oriented perspective can not only enhance leadership skills but also drive personal and professional advancement. Additionally, he is equipped to speak about "Ethical Leadership," offering a comprehensive exploration of ethical decision-making and integrity's pivotal role in leadership positions. Lastly, Rahul can provide valuable insights into "Leading through Change," equipping his audience with strategies to navigate uncertainty and guide others adeptly during times of change, highlighting his well-rounded understanding of leadership dynamics.





Mitchell C. Beinhaker – Business Law Attorney, Advisor to Family-Owned Businesses, Entrepreneurs & Start-Ups, Estate & Business Planning, Host of The Accidental Entrepreneur Podcast and Author of 10 Ways To Get Sued By Anyone & Everyone
Let's say you meet someone through UpWork and they are in the US,
and now they are really working for you full time, they should be
converted to a W2.
Mitchell C. Beinhaker, Esq. is a business lawyer and estates attorney who runs a solo legal & consulting practice representing business owners, entrepreneurs, executives and professionals. Through his 29+ years of experience, Mitchell has handled business development, marketing, firm management, along with business transactional work for clients of the firm. He has extensive experience with corporate governance, commercial transactions, real estate and risk analysis. Using his years of practical experience, he drafts contracts, negotiates purchases and can manage outside counsel for any corporate situation. For business owners and executives, he creates and implements estate plans, along with succession plans to help companies continue for future generations.