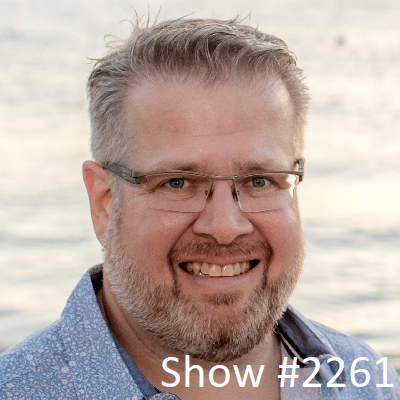 14 Aug

August 14, 2023 – AI Negotiations Raja Singh and $370 Million in RE Assets Dan Brisse and NLP Meets AI Joe Meyer



Raja Singh – Founder & CEO of Revolear
We are building Revolear to help the salesperson
do the work, not just track the work.
Raja Singh is the Founder & CEO of Revolear. Raja Singh has designed CRM products for nearly 25 years, beginning as the head of the financial services product line at CRM pioneer Siebel Systems, and later as the senior vice president of products at Vlocity, which was acquired by Salesforce for $1.5 billion. He left his role as a senior vice president and general manager at Salesforce to found his latest venture Revolear, seeing new opportunities to leverage AI in B2B selling. As business solutions become increasingly complex and multi-functional, the number of approvers in B2B decision-making has grown. Buyers and sellers alike are challenged to align the stakeholders around a solution, often resulting in indecision and lost opportunities. Raja recognized the need to empower deal teams with new ways to optimize, communicate and collaborate, and ultimately bring more deals to closure.





Dan Brisse – Co-Founder at Granite Towers Equity Group
There is an opportunity right now in multi-family housing. If you can
be a buyer in this market, you have the opportunity to get property at
a 10 to 20% discount from where it was in October 2021.
Dan Brisse is the Co-Founder & Managing Partner at Granite Towers Equity Group and oversees operations, acquisitions, investor relations, and asset management. Dan is a resident of Southern WA. Granite Towers Equity Group, a multifamily private equity firm with over 2500 doors valued at about $370M. Dan is also the co-author of the book, "4 Steps To Successful Passive Investing," and co-host of the podcast the "Keeping It Real Estate" show. Before building a multi-family portfolio, Dan was a professional snowboarder of 15 years, winning two gold medals and two silver medals at the X Games, and was voted "Number 3 Rider In The World" by Snowboarder Magazine in 2012. As Dan's career as a professional athlete began to transition, he saw firsthand the challenges of athletes' careers coming to an end. This led Dan to focus on building passive income, allowing him to retire from his professional snowboarding career successfully. Dan now focuses all of his efforts on buying large multifamily assets and helping others build passive income.





Joe Meyer – Senior Natural Language Processing Researcher and Engineer at Erudit
We are using AI to automatically analyze organizational culture and
provide insight to the managers and leaders and even employees.
Joe Meyer is the Senior Natural Language Processing Researcher and Engineer at Erudit, focusing on data science and natural language processing. Previously, he was a Research Scientist at Meta. There, he performed internal research and focused on supervised and unsupervised natural language processing. Additionally, he worked in research and development for Modern Hire, a company that works with around 50 of the Fortune 100 and several Fortune 10 companies. Joe also has experience in organizational consulting and teaching applied statistical methods and psychology. Joe has his Bachelor's in Psychology, Master's in Industrial-Organizational Psychology, and is currently finishing his dissertation on Natural Language Processing in the same. Joe also teaches NLP at University of California, Santa Cruz and was on first place team in the society for industrial organizational psychology machine learning competition. Joe Meyer completed his Bachelor's degree in Psychology at Allegheny College from 2013 to 2017. Following this, he pursued further education at Louisiana Tech University from 2018 to 2023, obtaining a Doctor of Philosophy (PhD) degree in Industrial and Organizational Psychology.