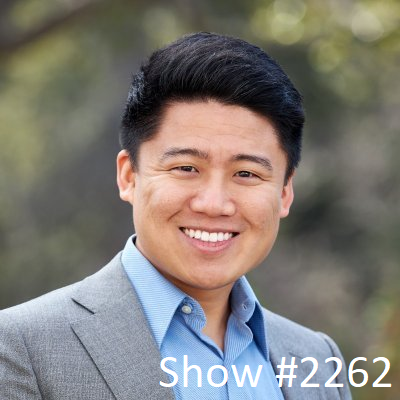 16 Aug

August 16, 2023 – Web.com Ken Gavranovic and School.Joy Ian Zhu



Ken Gavranovic – CEO of Blameless and the Co-Author of Business Breakthrough 3.0: Building a Truly Dynamic and Resilient Organization that Fuels Engagement, Boosts agility and Drives Lasting Change
My goal is to be the best me; to bring out what my capabilities are and to
maximize them. Oftentimes, we don't live up to our potential because we do
not challenge ourselves. I am going to push my employees and it's not to be
difficult, it's to challenge them to go as far as they can, so they can
understand what their full potential is.
Ken Gavranovic is the CEO of Blameless and the Co-Author of Business Breakthrough 3.0: Building a Truly Dynamic and Resilient Organization that Fuels Engagement, Boosts agility and Drives Lasting Change. While still in his 20s, Ken started Interland, now web.com, growing the company to $200M and leading its IPO. Since then, he has been responsible for hyper-growth at unicorn businesses, gaining experience across multiple industry verticals and leadership positions. At New Relic, he helped grow revenues to $500M. At Cox Automotive, he oversaw a $5B+ portfolio of brands, including AutoTrader and Kelly Blue Book. Recently he has been responsible for several IPO and private equity exits that generated up to ninety times ROI. These experiences have equipped him to guide businesses to scale in growth, transformation, and results. Ken's work has been recognized for organizational effectiveness across multiple verticals and technologies in Fortune 500 companies, startups, and turnaround situations. He has a reputation for quick thinking, an entrepreneurial mindset, and rapid execution.





Ian Zhu – Co-Founder & CEO of SchoolJoy
I want to be an entrepreneur because that's the only path I can take to go
for the life I want, but also to have the impact I want to make.
Ian Zhu is the co-founder and CEO of SchoolJoy, an AI-powered education management platform. His professional journey began in consulting and later transitioned to the tech industry. As Ian continued in his career, he expanded his involvement in the education sector as a volunteer and strategic advisor, recognizing the opportunities to improve how data is managed for administrators, teachers, and students. This, paired with his own journey as a student, inspired Ian to co-found SchoolJoy. The platform supports schools by reducing busy work while improving student outcomes and bringing much-needed relief to teachers and administrators across the country.