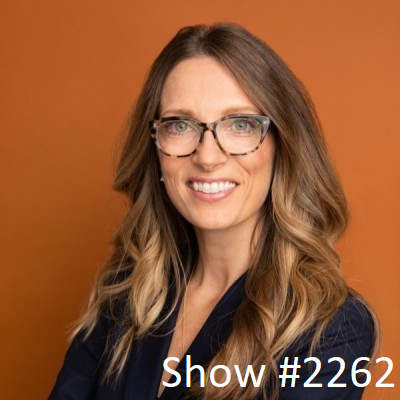 17 Aug

August 17, 2023 – Cheddar Up Nichole Montoya and 10 Lawsuits Barry Cohen



Nichole Montoya – CEO of Cheddar Up 
I am a non-technical founder, so one of the bigger challenges in the
early stages was finding tech talent that was a good fit. We had
some trial and error. I remember stalking people on LinkedIn trying
to find some engineers that could help me bring this to life.
Nichole Montoya is the CEO of Cheddar Up. Nichole has more than 20 years of experience helping to grow and build businesses. She is the co-founder and CEO of Cheddar Up, the leading software platform that helps groups and organizations easily collect payments and information so they can save time and support and grow their communities. Cheddar Up was founded in 2013 and serves over 100,000 groups and organizations across North America helping them to collect millions of payments each year. Nichole was part of the 500 Startups accelerator in San Francisco and has presented at SXSW Interactive, Women 2.0, and sat on numerous fintech and female entrepreneur panels. Prior to founding Cheddar Up, Nichole served as a marketing strategist for the past eight years, helping firms grow their brands and reinvent themselves. Her most recent clients include KPMG, where she was a consultant on special marketing projects. She was also retained as the head of Marketing for WealthTouch, a global provider of financial data aggregation services, where she led its complete brand overhaul. Nichole also co-founded and operated a high-end children's apparel company where she helped design the product, managed production, and built distribution in 50 stores. Nichole began her career at Andersen Consulting where she was a member of the company's founding New Media team and helped rebrand the company from Andersen Consulting to Accenture. Nichole lives in Denver and has two daughters, Sevilla and Julia, husband, Anthony, and standard poodle, Teddy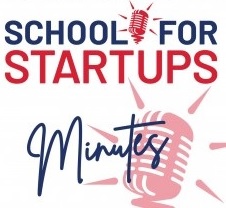 SFS Minute 248: Nichole Montoya and Cheddar Up




Barry H. Cohen – Owner of AdLab Media and the Co-Author of the Book 10 Ways To Get Sued By Anyone & Everyone
The place not to go is the latest shiny object! Every time a new platform
opens online, everyone rushes to it, but it's not necessarily the right one
for your audience. It's about narrow casting, laser focused targeting
of your audience.
Barry H. Cohen is the Owner of AdLab Media and the Co-Author of the Book 10 Ways To Get Sued By Anyone & Everyone. For over thirty years, Barry has plied his trade in the advertising industry and the broadcast community. For the past twelve years, Barry has served as principal of AdLab. Prior to that, he held positions with New York radio stations WPAT and WOR, and served as General Manager of WKCW, a Virginia radio station. Barry is the author of a widely reviewed advertising guide book for smaller companies, entitled 10 WAYS TO SCREW UP AN AD CAMPAIGN.  He is co-author of the book Startup Smarts.  Barry has also authored guest columns for Floorcovering Weekly, Radio & Records and Performance magazines, as well as Tiempo de Mercadeo. A familiar speaker on advertising, Barry has addressed national and regional organizations, including the Radio Advertising Bureau, Interep, the Concert Industry Consortium, the Mid-Year Radio Symposium, the Natural Products Expo East, the US Small Business Administration, The NJ Innovates Conference, the NJ Florists Association, the Financial Institutions Marketing Association, the Mid-Jersey Business Expo and the Gateway Small Business Expo, in addition to the American Marketing Association and TD Bank. He is the recipient of several creative awards: from the NJ Ad Club, the Dynamic Graphics Foundation, the Association of Graphic Communicators, and the Silver Microphone Awards. Barry H. Cohen is the author of the acclaimed book 10 Ways to Screw Up an Ad Campaign (Simon & Schuster/Adams Media) and co-author of Startup Smarts (Simon & Schuster/Adams Media). He is also the co-author of the novel Comin'Home, and author of the Soul Switchers series of novels. Barry specializes in Strategic Planning and Media Liaison, leveraging his expertise in radio, television, magazines, and public relations. He graduated Cum Laude from Kean University with a B.A. in English/Speech-Theater-Media. Barry's accomplishments extend beyond his education as he was admitted to the Roundtable Group expert consultancy and actively served on the boards of notable organizations including Kean University Alumni Association, NJ Ad Club, Allgood Entertainment, Network Plus, and Amwell Security. His impressive profile includes features and profiles in prominent publications such as NJ Business, NJ Biz, Entrepreneur, StartupJournal.com, AdLaw.com, Whole Foods, Pollstar, Radio Ink, Radio Business Report, Radio & Records, "The (Bergen) Record," and "The Miami Herald."