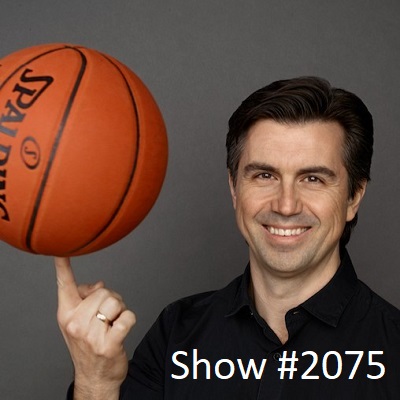 02 Sep

September 2, 2022 – UserZoom Alfonso de la Nuez and Data Marketplace Nick Jordan



Alfonso de la Nuez – Co-founder of UserZoom
You want to make sure the first on-boarding, the first experience is
a great experience. You only have one chance. Make sure that when
they land on your website or app, it must be very easy to get going,
to get those initial first two three steps important tasks done
without having to contact customer support.

Design is not just visual. Design is a combination a visual, creative,
how things look, and how they function, how they work too.

Companies with great design are doing research to really
understand the end user, even before they become customers.

Magic Johnson was my favorite basketball player because of
the assists, making others look better. He was a great passer,
he enabled others.
Alfonso de la Nuez is the ForbesBooks author of The Digital Experience Company: Winning in the Digital Economy with Experience Insights, and is chief visionary officer and co-founder of UserZoom, a company pioneering Experience Insights Management (XIM) to help companies leverage experience insights into better digital-user experiences and, ultimately, drive business growth. In 2007, he and his team developed a novel software called UserZoom, automating the time-consuming process of running, managing and scaling UX research. Appreciating that the market was not yet there in his home area in Europe, the UserZoom team turned their attention to America and found interest from eBay, Google Yahoo, PayPal, and IBM. UserZoom has over 400 employees and has generated over $100 million in revenue. He has more than 20 years of experience in the digital-marketing industry and has worked for leading brands such as Dell Computers and Icon Medialab. He simultaneously co-founded a UX Consultancy (Xperience Consulting) and a UX SaaS business (UserZoom).



Nick Jordan – Founder of Narrative.io
If you have data, it has some value. It clearly has value to you,
that's why you stored it in the first place. It very likely has value
to others. Narrative.io makes it easy to take that data and make it
available two folks that might want to buy it.

I see every industry as becoming very data-driven. Not in the
historical sense, but in the sense that a computer is going
to make a decision and it needs mountains full of data to do that well.

As a society we have to get more comfortable with the fact
that data is increasingly powering our day-to-day.
Nick Jordan is the Founder of Narrative, a company dedicated to transforming data commerce and guiding businesses in systematically creating and selling data. Using transformative technology to remove roadblocks is Nick's focus. Before founding Narrative, Nick also served as the Senior Vice President of Product and Strategy of Tapad, an advertising and marketing company. He contributed to the development of Tapad from being a media company to becoming a data and technology licensing business. Nick is a natural-born problem solver. He has years of experience in operation and project management, transformation and execution of client-focused technology systems, and leading designs. He has a Bachelor of Science degree in Computer Science and Management Information Systems. Nick has enhanced his experience in data-related product management roles at global technology-driven companies throughout the years.