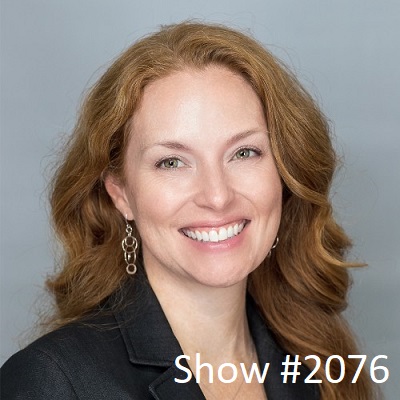 06 Sep

September 6, 2022 – FemTech CEO Tracy MacNeal and Populism's Threats Karyne Messina



Tracy MacNeal – Tracy is President and CEO of Materna Medica
90% of women tear during childbirth. It is their number one fear.
Our product can reduce pelvic floor injury by 60%.

We are aiming to do nothing less than to transform the standard
of care in childbirth.
Tracy MacNeal is a healthcare executive with a specialty in commercializing medical devices. With 6 successful transactions and over 20 years in pharmaceuticals, digital health, and women's health, she brings a wealth of experience to the MedTech industry. A deep believer in collaboration within our shared healthcare ecosystem, Tracy serves on the Board of Directors for AdvaMed, the national industry organization for medical devices. Tracy is President and CEO of Materna Medical, a novel OBGYN platform company that defines a $6B market in the most common pelvic conditions women face. Tracy holds a BE in Chemical Engineering from The Cooper Union and an MBA from Duke University's Fuqua School of Business.



Dr. Karyne E. Messina – Author of Resurgence of Global Populism: A Psychoanalytic Study of Projective Identification, Blame-Shifting and the Corruption of Democracy
Populism is a political movement, usually led by a charismatic
leader that claim they are for the people and that the people
have been cheated by the elite or the people in power.

Studies show that people like adversarial comments, tweets,
statements on social media. They go further down the rabbit
hole when things are more adversarial.
Karyne E. Messina, EdD, is a licensed psychologist and psychoanalyst at the Washington Baltimore Center for Psychoanalysis and serves on the medical staff of Suburban Hospital in Bethesda, Maryland. She maintains a full-time private practice in Chevy Chase and Rockville, Maryland. Resurgence addresses how populist leaders foment feelings of paranoia and discontent and then exploit those feelings to attain and maintain power.