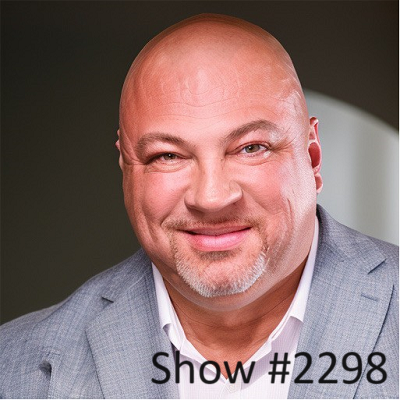 25 Oct

October 25, 2023 – Thrive Business Bill Simmons and Abundant University Dr. Michael D. Smith



Bill Simmons – Founder of Thrive Business Operations – Building a Fractional COO Business
As much as the client is hiring us, we are making a decision on who
we want to work with. I often say you can't help someone who knows
it all. We have to get ahead of that and not be so desperate for business
that we take on bad clients.
Bill Simmons founded his company with a goal to help business owners and entrepreneurs clarify and execute their visions! Bill is the founder of Thrive Business Operations. The firm provides Fractional COO Services helping growing businesses that struggle with operational challenges succeed by integrating a Fractional Team and optimizing business through The Thrive OpsCycle. Their primary mission is to help businesses unlock growth through smooth operations, improved communications, and increased accountability. Bill is passionate about helping business owners reduce frustrations and increase their profits through executing and advancing their strategy, systems, and people Bill has over 30 years of experience helping entrepreneurs and individuals grow in their life and their business. Bill is also an experienced speaker, sharing his message of leadership and success with well over 250,000 people throughout the world. With his gift as a storyteller he will be sure to inspire your audience while also bringing them value from his years of experience.



Dr. Michael D. Smith – Carnegie Mellon University Professor and Author of The Abundant University: Remaking Higher Education for a Digital World
Higher education must realize that what we are doing is financially
and morally unsustainable. We cannot correct those problems from
within the existing scarce classroom.
Dr. Michael D. Smith is a professor of Information Technology and Marketing at Carnegie Mellon University. He is interested in how new technologies impact consumers and firms, and particularly interested in how new technologies are impacting the entertainment industry. His book, Streaming, Sharing, Stealing: Big Data and the Future of Entertainment, co-authored with Rahul Telang, talks about the "perfect storm" of technological changes that are hitting the entertainment industries, and what leaders in these industries can do to respond. Higher education in the US works wonderfully for the elite, but it fails hundreds of thousands of deserving students every year. It contributes to social injustice and socioeconomic stratification, has created a $1.7 trillion student loan debt crisis, and bestows sterling credentials on a select few that often need it least. But, as Carnegie Mellon professor Michael D. Smith shows in his new book The Abundant University: Remaking Higher Education For a Digital World (MIT Press; September 19, 2023) there is reason for hope—as long as those in charge are willing to embrace the type of change that has always terrified the academic world. Higher education, like so much else in the era of smartphones and AI, is primed to be revolutionized by digital technologies, which will allow it to offer high-quality and affordable instruction to students who've previously been excluded due to finances, life circumstances, and other barriers to access.