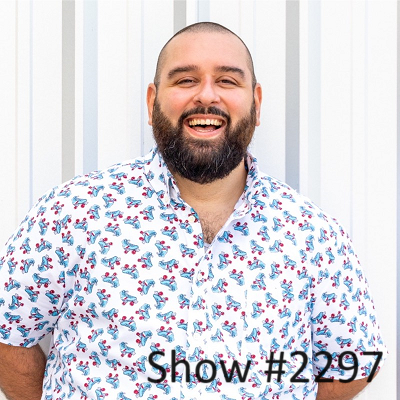 23 Oct

October 23, 2023 – No Bridge Too Far Deepak Ohri and Predictable Sales Process Luis Báez



Deepak Ohri – Founder and CEO of lebua Hotels & Resorts     
The difference between me and other people is that when they
dream, they are sleeping. My dreams don't allow me to sleep.
Deepak Ohri, founder and CEO of lebua Hotels & Resorts, is well-known worldwide as an award-winning entrepreneur who has transformed the luxury hospitality landscape in Asia. In November 2022, Deepak Ohri was named the World's Leading Happiness Ambassador by the World Travel Awards. He has been recognized globally as an award-winning entrepreneur and celebrated speaker, being featured speaker at the Forbes Global CEO conference and Financial Times Business of Luxury Summit, amongst many others. Ohri is also a guest lecturer at many prestigious business schools including Harvard Business School, Columbia University, NYU Stern School of Business, and MIT Sloan.  Deepak has been appointed Executive in Residence in Entrepreneurship and Innovation at the College of Business at Florida International University (Miami, Florida). He has also co-created and helped pioneer the first MBA course in luxury marketing and management www.luxuryincubator.bz for the Graduate School of Business at FIU.





Luis Báez – Predictable Sales Process Guru    
In sales, there needs to be a manner of qualification. First, ask if they
have the problem that you can solve. If they do great secondly, how
would you quantify that problem? On a scale of 1 to 10 how much does
it hurt? And third, how much is your budget? How much are you willing
to invest to have this solved?
Luis Báez is a sales enablement strategist and consultant dedicated to Tech/SaaS-based B2B professionals. A Bronx-raised, proud, Puerto Rican-American and former Silicon Valley C-Suite professional, Luis is dedicated to helping business owners and employees build themselves as better people—full stop. In 2017, after years of working in some of the biggest Silicon Valley startups (think LinkedIn, Google, Uber, Tesla, and more), Luis began to teach impassioned business owners how to scale their revenues and impact by creating and selling high-end offers. Today Luis is the Global Director of Revenue Enablement at Deputy (a SaaS Workforce Management Product Company,) not to mention a published author through the internationally-recognized Madecraft organization, which includes an incredibly popular LinkedIn Learning course on personalized sales that has been taken by over 15K people to date.